ARREST AND TRY THE PRESIDENT FOR TREASON FOR RELEASING THE TALIBAN 5.
15
people have signed this petition.
Add your name now!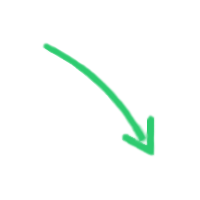 15

people

have signed.

Add your voice!
Maxine K.
signed just now
Adam B.
signed just now
PETITION FOR THE ARREST AND TRIAL of the PRESIDENT
WE THE PEOPLE of the United States, in Order to form a more perfect Union, establish Justice, insure domestic Tranquility, provide for the common defence, promote the general Welfare, and secure the Blessings of Liberty to ourselves and our Posterity, do ordain and establish this Constitution for the United States of America.
WE THE PEOPLE have determined that the President of the United States has committed treason, in a manner unmistakable to all, and further proven by the prima facie evidence of his own unapologetic admission of his direct order to release the Taliban 5, contrary to the warnings and advice of his highest level military and civilian intelligence advisors.
The release of the Taliban 5 will result in the fall of Afghanistan into Taliban control just as major cities in Iraq have fallen this week into the hands of Al Qaeda as a result of Obama's abandonment of the Iraq government without a Status of Forces Agreement.
WE THE PEOPLE demand that The Chairman of the Joint Chiefs of Staff convene a meeting to prepare an order from the Joint Chief of Staff to The Provost Marshall General to immediately place the President of the United States under arrest for treason.
WE THE PEOPLE remind the Joint Chiefs of Staff of their solemn oath to do one thing and one thing only:
"... to support and defend the Constitution of the United States against ALL enemies, foreign OR DOMESTIC."
WE THE PE0PLE have determined, above a reasonable doubt, that the domestic enemy in question is the treasonous President as a consequence of his unilateral unleashing of the Taliban 5 in violation of his duty of Force Protection and his undeniable act of giving aid and comfort to the enemy in a time of war.arrest.
The Chairman of the JCS should advise the Vice President, The Speaker of The House,The President of the Senate, The Attorney General and the Secretary of State of their actions and make plans for the transfer of power as provided under the Constitution.