Arrest Dream Solutions Pvt Limited and Stop the fraudulent company from cheating people for money&collecting finger prints of the jobless to hide laws
23
people have signed this petition.
Add your name now!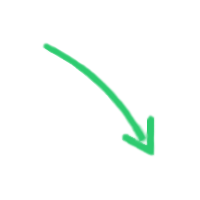 23

people

have signed.

Add your voice!
Maxine K.
signed just now
Adam B.
signed just now
Dream Solutions Pvt Limited is a manufacturing company located in 12/21 Sand Nagar, Labour chowk,GTB Nagar metro station,New Delhi 4, which offers jobs to jobless people, through Quicker,OLX,The good deal.in and other marketing websites. They make a sensation of job offering with fake identity representing Corporate Companies, like Philips, Samsung, LG,Himalaya and so forth.They collect finger prints and signatures in plain papers of job seekers offering jobs.
How they collect money and cheat people?
Advertisement and Interviews.
They are posting advertisements in marketing websites by representing Philips, Samsung , LG, Himalaya and other international corporate companies ,adding advertisement in f locations of other states and other cities away from Delhi. When any candidate calls them to get more information about the job, they reply misrepresenting the corporate companies and misinforming that it is a direct direct recruitment after interview and So, in wake of getting an interview date, the candidate should travel to capital city Head office, to attend the interview in the head office of the corporate company to attend interview for the job. So until the candidate get to their office in Delhi, far away from the locality of Candidate, He/she will not know that He is going to be in Dream Solutions Pvt Limited. In interview time, the office staff tell lies that they were designated to appoint candidates and make interviews on behalf of the corporate companies, and describe how good benefits and advantages are going to get for the candidate from the job. And They tell lies that Dream Solutions Pvt Limited is outsourced to do the interview and training on behalf of the corporate companies in specific time before placement.The team of Dream Solutions Pvt Limited pretends to be perfect interviewers and they reiterate that the candidate got the job and recruitment will be in his wishing branch after a training of 15 days by the corporate company. In training period, Food and accommodation is entirely free or all days in training period or after a week. Then they ask signatures in documents which will be either in English or Hindi.But it is very quick process and the candidate cannot get even a time to rethink .So for document verification,and registration, they ask an amount of money nearly 1500 Indian rupees. They will not pay Bills. Then they will give a joining letter in which will have the name,as Dream Solutions Pvt Limited addressing the branch manager of the international Company. you cannot have permission to open it up and the letter covered with stapler entirely cannot be opened . The training place might be in any remote place of other states ,far away from Delhi.
Training place and time
After traveling long for attending the training, only when the candidate gets to the place which was mentioned in the cover of Joining letter, He smells rat in the job. Yet No manager shows what is in the cover or any documents regarded to Dream Solutions Pvt Limited. The manager seeks 400 rupees as registration fees,1000 rupees for Document Verification again and 1000 for deposit. And they say that The candidate should be there around 30 to90 days for training. Food and accommodation should have from outside otherwise , the candidate should pay money more for accommodation and food from any help of training camp. if the candidate is willing or not willing to attend the training period , he should sign with finger prints in blank papers and write resignation letter before leaving the place, with mentioning that the money is paid for promotion and all the properties by family are willingly paid by the candidate and will not be refundable. Even after signing all of these papers, some of Job seekers return here back losing money of travel and expense and breaking hope and prestige among family and friends to realize to be cheated. In the solitary place with short of money for food and accommodations, Some poor or helpless candidates resolve to stay with hope of job.In Training period, the candidate should not consume any tobacco,pan masala alcohol,or anything , if he uses anything, he will not get the job and any money returned back. if he decides to stay after paying all amounts, he will have to sign black papers with signatures on finger prints and photo.
Training time is twice, 6.30 amto 9am and 5.30 pm, to 7 pm. The candidate realizes that he is a training executive in the beginning, He have to get the promotions to the levels of Trainer,Super Trainer, Group Leader, Batch Leader,Training Assist Branch Manager,Assist Branch Manager.Training executives are trained by trainers and super trainers. Each level duties and jobs are informed only after each promotions.
Training Executive,Trainer, and Super Trainer have to buy Products of the manufacturing Company Dream Solutions Pvt Limited, firstly after five or three days by their own money for selling out the productsno matter he can sell or not in any market. otherwise, No job is given to the candidate. The Branch manager might terminate most of all for job by making any reasons.if the candidate stays.
After finishing the training
Even after finishing all the courses, by help of the branch manager and associates, He will be asked a question that if he stays as another branch manager, he will get more money than offered in the advertisement. if he says ,yes, then he will be finished the training to appoint as an assist manager for training again for the purpose. firstly, Commission of each admission and then if he can open a branch by his own investments, he will get salary and commission for the job helping the General Manager and other teams.
A manufacturing company cannot be linked to other corporate companies for job offering and giving the training on behalf of the corporate companies. But yet they offer Job and collect money from the poor jobless people cheating people.
Join here to stop Dream Solutions Pvt Limited and their type of manufacturing companies to cheat people pretending to be corporate companies for making easy money by false advertisements. please Support the victims of Dream Solutions Pvt Limited. And sign Petitions against Dream Solutions Pvt Limited.