Do you think the Armenian Genoicde should be taught in schools in the UK and USA?
29
people have signed this petition.
Add your name now!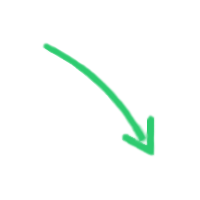 29

people

have signed.

Add your voice!
Maxine K.
signed just now
Adam B.
signed just now
Genocide is the systematic killing of all the people from a national, ethnic, or religious group, or an attempt to do this. I recently watched a very moving documentary called Screamers that mainly focused on the Armenian Genocide where there were approximately *one and a half million Armenians slaughtered* in the most horrific ways. This was the first holocaust of the twentieth century, yet when mentioned, the vast majority of people respond with nothing but blank expressions. This is a huge problem for society, because the final chapter of genocide is ignoring that it ever occurred. The Turkish government, to this day, deny that such genocide ever happened, and claim that three hundred thousand were killed, leaving 1,200,000 deaths hidden in history. Their 'excuse' was that these Armenians had sided with Russia for World War I, but a great percentage of the Armenians killed were killed for no reason at all. The British government, as well as the US, will not recognise what happened as genocide, which, to me, is absolutely appalling. Baroness Cox, chairperson of the British Armenia All-Party Parliamentary Group, rightfully said, "Every genocide which remains unrecognised is, in effect, condoned and can serve as an encouragement to other potential perpetrators of subsequent genocides." Adolf Hitler infamously illustrated this in his reference to the Armenian Genocide before he embarked on the extension of the Holocaust in Poland, "Who, after all, speaks today of the extermination of the Armenians?" As the history books tell, he went on to kill a whopping six million European Jews. Together, we can stop this happening again. It is my belief that if the younger generation are educated on the horrific events that went on in Armenia in 1915, then there will be fewer systematic killings in the future. Who knows? There's the possibility that some of today's school students will later become involved in their country's government and could have a huge part in preventing future genocides, so, while that possibility remains, I think it's important that they are made fully aware of what the people of Armenia faced. Because of the Ottoman Empire's crimes against humanity and civilisation, many Armenian families were totally erased. I'm sure some would argue that it shouldn't affect those of us that are not Armenian, but as we are all human beings, such social injustice affects us all and should be recognised by each and every one of us. I want people my age (15+) to be made fully aware of the horrors that happened so that, in the future, we, as a society, can be quicker to recognise and STOP genoicde occurring. Thank you for taking the time to read this. We have the power to change our lives and the world around us. Thank you.
Links