ARMANI Residence Service Charges
46
people have signed this petition.
Add your name now!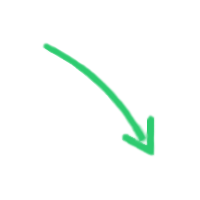 46

people

have signed.

Add your voice!
Maxine K.
signed just now
Adam B.
signed just now
DATE: -07/04/2020
From: Armani Residence owners
To whom it may concern in EMAAR/ARMANI Group,
We hope you are staying safe.
We as the owners of Armani Residence apartments have been neglected for a very long time so we decided to create this petition. We understand that your stakes are lower since you don't have that many unsold apartments in the project but the following concerns and requests have been and are imperatively essential:
Evaluation of the exorbitantly ridiculous service charge rates (which are actually the highest in Dubai) because no "services" have been rendered throughout the past month and many other services are/were completely unavailable due to the COVID-19 situation. Charging AED 82 per sqft compared to Burj Khalifa's 65 per sqft, has always been out of proportion. Please share with us where we can find the breakdown of how our contributions have been allocated throughout the years and reduce the rates.
The services which we have been paying for are unjustified in terms of the rates especially the ones for housekeeping, car wash, maintenance, and business center amongst others. Instead of subsidizing rates for owners and residents, it has been turned into a failing business which many are not willing to pay for because of the high rates.

Housekeeping charges of AED 450 to clean for less than 30 minutes and changing linen with bathroom amenities is not justified. A professional deep clean for 5 hours would cost much less. These rates need to be slashed by at least 75%.
AED 55 for an exterior wash is more than double the cost. These need to be reduced by 50%.
The majority of maintenance quotations that have been raised have not been paid and completed since the maintenance team doesn't offer any insight into the actual amount of work being carried out by themselves or the subcontractors. Instead, you are using resources to receive complaints, visit the unit to assess the job, and raise a quotation for it to be ignored. You need to find reliable partners to perform quality work at half the rates.
The business center is empty most of the time and when we use the rooms, we can only use them for a limited time and the subsequent hours are charged at crazy high rates. These need to be waived as long as usage is deemed reasonable.

It has now been almost 10 years and the common areas are yet to be refurbished in terms of FF&E. This is especially important for the sauna and relaxation rooms which have been filthy and rotten for years. Let us know if you need photos or reviews from hotel guests.
Having brought this to the attention of EMAAR on numerous occasions in the past by different people, it is absolutely unreasonable that the Burj Khalifa Residents Lounge on the 123rd floor cannot be used by Armani residents when Burj Khalifa residents have been able to use the Armani facilities like such as the business center, gym, relaxation room, sauna, steam room, swimming pool, lobby lounge, cigar room, etc. so hereby we formally request to grant access to the 123rd floor lounge as it is a common area of the tower. Besides this, the Armani residents access cards should also have access to the 123rd floor to reach the A.tmosphere lounge/restaurant in addition to the Burj Khalifa Residence lounge.
We should also have access to the tennis courts, basketball courts, and other facilities entitled to the BK residents.
Please endeavor to remedy the extensive IT problems which we as residents have been facing within our units. For example, many residents have problems with the WIFI speed/connection, TV Channels/signal, ipad, telephones, etc.
Please give a response on several claims, complaints the Armani Resident owners have made over the past years which have never been solved by Emaar, UbyEmaar Signature and/or Armani.
Discounts at the new 3BK restaurant since they and their inebriated guests are also using several shared common facilities such as the valet parking, elevators, and hallways. This should also result in a reduction of our service charges since they are paying rent for the common areas which we are contributing payments to. Not to mention the loud music being played on weekends which disturbs our sleeping patterns.
Short term rental via holiday homes through DTCM. We need to be able to rent our units ourselves since the hotel industry is not as robust as it was before and the hotel rental pool which was promised to net high yields is not performing as planned. We are forced to rent our units yearly to barely cover the service charge rates which are paying for part of the operation of the hotel which we don't share profits in. this is also against the reason we purchased these units initially which was to have a place to stay when we are in town and have it rented and managed while we are away. Now that long term tenants are renting, we don't enjoy using the properties and EMAAR is not willing to give an NOC to DED for a 5-star short term lease license.
In conclusion, we really would appreciate if you would include us in your owners' association meetings to discuss such matters and keep us involved and aware.
Many thanks,
Armani owners