Arlington Market Development Plan
248
signers.
Add your name now!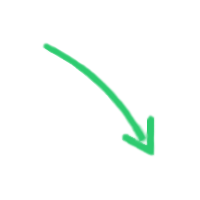 248

signers.

Almost there!

Add your voice!
Maxine K.
signed just now
Adam B.
signed just now
Please go to bottom of page to add electronic signature. I know there has been a significant amount of discussion about Arlington Market and most people feel that the development there is a \"done deal\". In fact, it has been mostly approved by the Design Commission, but has NOT been approved by the Mayor and Board of Trustees. It has been moving along through the process. I have talked to Matt Dabrowski, the development planner working on this project for the village and he has said that there have been very few comments from the citizens on this development and that very few people showed up to the initial meeting. I informed him that many people did not know about it. He said that signs had been posted - which they had (about halfway between the stoplight and where you turn in on Kensington and Dryden). I think it is not very likely that anyone is going to see those signs (yet alone be able to read them) travelling 30+ mph. They (developer and the village) say the impact on the schools is going to be small. I still do not understand how they think that is possible given that the proposal was for 112 condos and 55 single family homes. They have told me that the target is not families, but older and younger people without children. Based on my experience, the crowding of schools has been an issue for a long time and nothing has changed. Families are going to move in to these units. Additionally, if older people move from their current AH homes in to one of these units, who moves in to their current homes My bet is on families with children. We have had three houses on our block turnover and we added more kids than the developer had in their proposal (seven kids). Furthermore, the 55 single family homes are on lots significantly smaller than the smallest lots in the entire village! The developer has termed this \"neo-traditional\" and this concept has been accepted by the village because they think it is better than townhouses, but to me it is just another term for \"I want more money\". This is not just a Windsor/South school problem because it raises the absolute number of children and could affect zoning, busing, etc. Also, this is about what is the best use of this area for the citizens. There is no reason to grow just for growth\'s sake. The goal of the Board of Trustees and the Mayor should be to provide the best community and services for the citizens who live here. The schools and parks, as well as the overall community, is why I believe most of us have chosen to live here. I certainly didn\'t compare population figures! They seem more concerned about following a process versus getting feedback and making the right decision. The big winner in this development in the developer! This is just the easiest path, not the right path (in my opinion). I have heard many people discussing a community center, sports complex, etc. with surrounding family places to eat and if anything some additional single family homes (with at least average lot size).. These are other people\'s ideas and not mine, but I happen to think they offer much better solutions for the citizens of AH! For example, the Libertyville Sports complex is used widely (even by Motorola) for events. It is a great facility for the citizens of Libertyville and brings commerce (both directly through tournaments) and indirectly (through increased restaurant usage) to Libertyville. I have heard that this complex was supposed to be a 10 year investment and it paid out in 3! An additional benefit of something like a sports complex is that the major traffic flow would be during different times than during school and work commutes thereby easing that strain somewhat. There are other uses as well that I\'m sure make sense, but this particular option seems like we are jamming housing in to provide as much money to the builder as possible. It seems like the village keeps spending money in other areas (e.g. new village hall) and is not necessarily keeping in mind the citizens of Arlington Heights. Rowhouses across from Rec Park have already been approved (despite the fact that I was told that those were way behind this development). Again, more housing being added while the park district is buying up tiny parcels where and when they can get them. Please send your opinions to Matt, Mayor Mulder and the Board of Trustees, (see email addresses below), so that they can make the best and most informed decision on this important development. This development requires that they approve a zoning change to residential and it doesn\'t seem to be the right decision to do this. This petition will be forwarded to the village board of Trustees and Village President Mulder prior to the netx meeting discussing this development or when we have a significant number of signers.
Sponsor
Citizens concerned about overcrowding of schools and residential areas that are over developed. This petition was created as a way to clearly communicate the feelings of the citizens of Arlington Heights regarding the proposed development of the Arlington Market to the Board of Trustees and the Village President.
Links
http://www.ahsd25.k12.il.us/ - This site discusses the overcrowding and the recent boundary changes - and this is without the proposed development. It will just change again and we will have a bigger overcrowding issue with this development - not just at Windsor but throughout the system.