Arlington Public Schools Boundaries
281
signers.
Add your name now!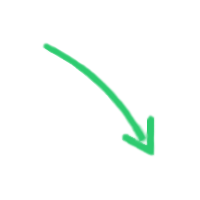 281

signers.

Almost there!

Add your voice!
Maxine K.
signed just now
Adam B.
signed just now
The Arlington School Board should create a neighborhood school for the Clarendon/Rosslyn area of Arlington. It should also officially add both Arlington Science Focus and Key Elementary to its boundary and admission review timeline – and re-evaluate how these schools are functioning.
Background
Arlington Science Focus Elementary School (ASF) was initially created to be a choice school for North Arlington with preference for its team schools (Jamestown, Taylor and Key).  As ASF became more popular, non-team admissions became less likely and were eliminated.  In addition, students within the Key boundaries who do not want Spanish immersion have been provided the option to attend ASF as a "neighborhood" school. Over time, this has led to an increased number of students from within the Key boundaries attending ASF – causing it to become more and more of a neighborhood school and not truly a choice program. The issue is, however, students who live within the actual planning unit that ASF resides are assigned to Taylor as their home school. So, even though they can easily walk to ASF, they are instead bused to Taylor – unless they are lucky enough to be admitted via lottery. This year only a handful of new families were admitted into the program via the lottery for the team schools, making it increasing difficult for students who can walk to ASF to actually attend ASF.
Issue #1
ASF is not functioning properly as either a choice or a neighborhood school. It is time for this problem to be addressed. By creating a neighborhood school in Clarendon/Rosslyn area, ASF could begin to operate as a choice school again by accepting students from within the team or even become a county wide program and become accessible to schools outside of the current team.  For example; Nottingham, Tuckahoe, Ashlawn, McKinley, and Glebe. 
Issue #2
Key Elementary School is not functioning properly as a true Spanish immersion program. A Spanish immersion program should not be set up as a neighborhood school. Claremont resides in the Abingdon school boundaries and does not have school boundaries of its own. This is how Key should operate. It should not have a school boundary zone of its own. This is not a sustainable solution as more and more of the students within its school boundaries are electing to attend ASF (a choice school).
Issue #3
During phase 1 of its boundary redistricting timeline, APS has decided to evaluate boundaries for 7 elementary schools (Ashlawn, Glebe, Jamestown, McKinley, Nottingham, Taylor and Tuckahoe) and build a new neighborhood school on the Williamsburg Middle School campus. APS elected to exclude ASF from this redistricting discussion, even though the school itself and its surrounding neighborhoods are within the Taylor boundaries.  In addition, current ASF students that may be moved out of the team with the new boundaries may lose their enrollement at ASF.   This direct impact to the current ASF student population further lends itself to the argument that all schools within a team should face the reboundary process together.
Issue #4
During phase 2, APS has decided to build another choice school building on the campus of Kenmore Middle School. Presently, ASF and Key are not included on the boundary and admission review timeline. It is not appropriate to exclude these schools in the timeline. It is time for APS to add both schools to this timeline and to re-evaluate how these schools function.
Issue #5
It is also time for APS to add a neighborhood school for the Rosslyn/Clarendon area. Currently, the two choice schools (Key and ASF) are located within 1.2 miles of one another with no neighborhood schools in the area - depriving that area of a real neighborhood option. Due to the lack of a neighborhood school in the Clarendon / Rosslyn neighborhoods, Taylor and Ashlawn are forced to retain these planning units, even though they are 2+ miles from the schools themselves. Glebe may also be adversely affected by a cassading effect in which students .5 miles away from Glebe would be bussed as far as 2+ miles to Ashlawn or Taylor. Without a neighborhood school in Clarendon/Rosslyn, it is impossible to provide an effective neighborhood-school driven solution for this area.
Links