Archbishop Lori should retire
13
people have signed this petition.
Add your name now!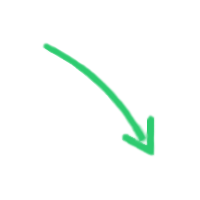 13

people

have signed.

Add your voice!
Maxine K.
signed just now
Adam B.
signed just now
Worthy Supreme Knight Anderson,
We believe that Archbishop Lori should be asked to resign, as Supreme Chaplain of the Knights of Columbus. This hurts me to send this petition but it's obviously more important to stand by my Church than ignore what our Supreme Chaplain is doing.
Archbishop Lori has often not supported Pro-Life causes. In February of this year, Maryland Democrats proposed a "Privacy Amendment." Numerous attorneys determined that it was, in fact, an abortion amendment that would legalize abortion in Maryland and could lead to infanticide. Despite numerous calls, emails, and letters to Archbishop Lori and The Maryland Catholic Conference (MCC), they chose not to fight this amendment, saying it was not an abortion amendment. A number of Attorney's said it definitely would lead to abortion and infanticide. Maryland Right to Life lobbied against this amendment and was successful in having it withdrawn. That same day, the Maryland Catholic Conference took partial credit for defeating it. I wrote to Archbishop Lori concerning their claim and he replied that they diligently lobbied and offered testimony to SB 664.
Of equal concern is the fact that the Maryland Catholic Conference, under the auspices of Archbishop Lori, is supporting State Senator Lee who is NARAL approved and pro-abortion. When questioned about this, Archbishop Lori said that he trusted his staff at MCC to "do the right thing."
Moreover, as reported by Life Site News: Archbishop Lori recently hired Howard Ross's company as Diversity and Inclusion Consultants for the Baltimore Archdiocese.
https://www.lifesitenews.com/news/archdiocese-hires-outspoken-pro-lgbt-problack-lives-matter-adviser-on-racism
Ross has served on the Diversity Advisory Board of the LGBT Washington, D.C. lobbying powerhouse, the Human Rights Campaign (HRC), which frequently seeks to promote legislation and regulations diametrically opposed to Catholic beliefs and defying Natural Law.
Ross professes that Republicans are evil and he supports the Marxist, pro-abortion, anti-family Black Lives Matter movement. It is reasonable to believe that any recommendations he may give regarding inclusion and diversity in the Baltimore Archdiocese will certainly align with the Democratic Party of death and the Black Lives Matter Movement rather than the faith and reason of the Catholic Church. In its online manifesto titled "What we believe" the Black Lives matter organizers say they and their followers disrupt the "Western-prescribed family".
In Matthew 18:15 Jesus said to his disciples:
"If your brother sins against you, go and tell him his fault between you and him alone. If he listens to you, you have won over your brother.
If he does not listen, take one or two others along with you, so that 'every fact may be established on the testimony of two or three witnesses.' If he refuses to listen to them, tell the church.
Worthy Supreme, the Knights are the Church. I'm aware of 4 SK's who have written to the Archbishop asking him to retire without any reply. This why we're bringing this to you. These serious matters speak for themselves. In an Archdiocese such as
Baltimore, and a city such as Baltimore, plagued with violence, abortion,
corruption and social unrest. Archbishop Lori's lack of support for Pro-Life issues, his hiring of radical, Howard Ross and the support of a NARAL Senator indicate the need for him to retire or be removed as Supreme Chaplain of the Knights of Columbus. Surely there are other worthy Bishop Knights of Columbus who are willing to fight for Right to Life issues and resist the aggressive assault of secular, anti-Christian agendas.
Vivat Jesus,
SK John Miller, Frederick, MD.
240-446-8624, johnm45@comcast.net