Include Arab Studies in CA's New K-12 Ethnic Studies Curriculum
146
people have signed this petition.
Add your name now!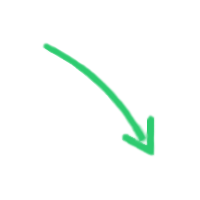 146

people

have signed.

Add your voice!
Maxine K.
signed just now
Adam B.
signed just now
We are writing to voice our support for the continued inclusion of Arab studies in the proposed Ethnic Studies curriculum that is being planned for California public schools. In our communities, the already existing ethnic and religious divides have widened further because of increased intolerance, Islamophobia, and other forms of prejudice. To narrow those divides and to promote inter-ethnic, inter-religious, and intercultural harmony, our high school students deserve authentic, verifiable information and instruction about our diverse historically marginalized ethnic and racial populations in the United States. The inclusion of Arabs and Muslims is a critical component in this curriculum.
Even before the terrible events of September 11, 20011, Arabs and Muslims have long been stereotyped and negatively represented in official discourses and popular culture. This includes in films and television as documented by the work of the late Dr. Jack Shaheen. In his influential work, Reel Bad Arabs, Dr. Shaheen describes these negative representations in hundreds of films and television shows. Reel Bad Arabs also includes the news media which has consistently focused its coverage of Arabs and Muslims to stories relating to war, violence, and terrorism. Video games often cast Arabs and Muslims as the "bad guys" with horrifying scenes from the Middle East. Social media and the internet is rife with Islamophobic and anti-Arab comments, even during the present coronavirus pandemic. This bigotry generally spikes further following major national and international events including two wars in Iraq, 9/11/2001, the Muslim and other travel bans, and the ongoing Palestinian-Israeli conflict that feeds into these stereotypes and negative images. All of these factors lead to the bullying of Muslim and Arab children in public schools, discrimination in hiring and on the job, and hate crimes, including arson and vandalism of dozens of mosques across the country in recent years.
The inclusion of Arab Americans in the curriculum is not merely to counter bigotry. Here in California the histories of Arab Yemeni UFW organizers should be part of the diverse history of our communities that also reflects that growing population in our public schools. That history includes the story of Nagi Daifallah, a young Yemeni organizer who was killed by a Kern County sheriff in 1973 as he defended Cesar Chavez; knowledge of that history not only provides all students a more complete history, but gives students of Arab origin and the Muslim faith a reason to feel a sense of pride and belonging. The stories of Arab Americans are often the very same stories of Indigenous, Black and Brown people (as well as Jewish stories of persecution and anti-Semitism); these shared experiences are at the heart of Ethnic Studies. The importance of including these stories is as essential with Islamophobia and anti-Arab racism a core component of white supremacy, xenophobia and anti-immigrant sentiment as it is to counter and fight against anti-Semitism and other forms of injustices. For example, viewing the Muslim ban in relation to anti-Latinx policies, including the separation of families and other abuses at the border provides a comparative lens to teach about injustice and oppression.
For the reasons noted above, and in light of the growing numbers of Arab and Muslim students in California classrooms, it is imperative that the revised ethnic studies curriculum include this group. For the same reasons we also support the inclusion of studies of the lived experiences of Pacific Islanders and groups from Central America. In this era of information overload, accurate and non-discriminatory information for our students cannot be guaranteed if they are left at the mercy of the mainstream media. As educators, we are failing in our educational mission if we do not provide our students accurate information for better inter-ethnic, inter-religious, and intercultural relations.