Appel des Arabes d'Europe pour la Justice
38
people have signed this petition.
Add your name now!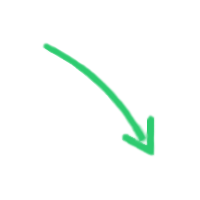 38

people

have signed.

Add your voice!
Maxine K.
signed just now
Adam B.
signed just now
Arabes du monde, nous nous inscrivons dans la filiation de Ibn Rochd-Averroès, l'Emir Abdelkader, Ibn Arabi, Ibn Sina-Avicenne, parmi d'autres personnalités dont l'apport au monde est incontestable. Si nous sommes Arabes, ce n'est pas par le sang ou par l'ethnie, c'est par la culture et la civilisation, c'est par la dimension universelle que porte cette part de l'humanité. Nous sommes attachés aux idéaux universels et travaillons sans relâche à leur promotion. C'est ainsi que nous nous inscrivons dans tous les combats pour la réalisation des aspirations démocratiques des peuples et pour la préservation des droits de l'Homme. Arabes du monde, citoyens d'Europe, d'Amérique, d'Afrique ou d'Asie, nous prenons toute notre part à la vie des sociétés dans lesquelles nous évoluons, à leur épanouissement, à leur progrès. Nous nous revendiquons de nos mosquées et de nos églises, de nos courants rationalistes, des cultures anciennes et des langues originelles des pays qui constituent aujourd'hui le monde arabe. Cette civilisation a été un phare pour l'Humanité. Elle peut encore contribuer à son développement et à son progrès. Nous n'imaginons pas le monde de demain amputé de sa dimension arabe. Nous n'imaginons pas que demain, les pays arabes ne soient rien de plus qu'un enjeu de guerre entre les puissances dominantes. L'Irak est démembré, la Palestine agonise, le Liban subit les assauts périodiques de la part de l'Etat colonial israélien. De grands pays arabes sont réduits à un rôle de comparses incapables de définir une stratégie propre et de la conduire dans l'intérêt de leurs peuples. Nous sommes des partisans de la paix et de la justice dans le monde ; nous souhaitons que les jeunes gens du monde entier se libèrent de la guerre, se rencontrent, se découvrent, dialoguent, bref qu'ils nous préparent pour demain la société humaine dont nous rêvons. Pour que ce rêve devienne possible, il faut en finir avec l'injustice. Il faut mettre à la raison celles et ceux qui s'estiment de droit propriétaires de toutes les richesses de la Terre et traitent les peuples qui en sont les détenteurs comme des populations à chasser ou tuer. Il faut mettre à la raison celles et ceux qui s'estiment en droit d'étendre leurs territoires en en chassant les habitants légitimes, voire en les massacrant. Ce n'est pas une fatalité. Le monde arabe n'a pas vocation à servir de champ de bataille permanent entre puissances impérialistes. Nous nous insurgeons contre cette situation indigne et nous appelons hommes et femmes de bonne volonté, hommes et femmes désireux de garantir un avenir de paix et de stabilité, à nous rejoindre dans le soutien résolu que nous exprimons en faveur de la résistance arabe au Liban, en Palestine, en Irak… Nous manifesterons ce soutien avec éclat en nous rendant à Beyrouth et Jérusalem pour y saluer celles et ceux qui sont sur le terrain des luttes. Arabes d'Europe pour un monde de justice, nous considérons que ce combat est l'affaire de tous. L'instauration de la justice est la seule garantie d'un monde apaisé pour demain. Nous, Arabes d'Europe, fidèles à notre idéal de justice, apportons notre soutien à la Résistance. Nous tirons la sonnette d'alarme au moment où se précise la menace d'une guerre généralisée et dévastatrice pour le Moyen-Orient et le monde, y compris l'Europe.
PREMIERS SIGNATAIRES / INITIATEURS (par ordre alphabétique):
Samir Abdallah - Zakaria Arrassi -
Kahena Attia -
Moustapha Benchenane - Saïd Bouamama - Youssef Boussoumah - Houria Bouteldja - Karim Chafi - Lubna Cherchari - Cherif Cherfi -
Farah Fayed -
Betoule Fekhar-Lambiotte - Chiraz Gafsia -
Fatima Guemiah - Kenza Isnasni -
Aya Khalil - Najat Khanzi - A.Madjid Korti - Kheridine Mabrouk - Rania Madi - Hassan Mekmaz - - Youcef Saheb -

Asma Seba - Brahim Senouci - Farida Trichine -

Najate Zouggari

- etc.
ENGLISH VERSION :
Arabs of the World for a World of Justice

Arabs of the world, we are along the same line as Ibn Rushd-Averroes,
the Emir Abd el Kader, Ibn Arabi, Ibn Sina-Avicenna, personalities
whose contribution to the world is undisputable. If we are Arabs, it
is neither by blood nor by ethnicity, but by the culture and
civilization, by the universal dimension that is held by this part of
humanity.

We are attached to the universal ideals and we are working
relentlessly for their promotion. Thus, we are involved in all the
fights for the realization of democratic aspirations of people, and
the preservation of human rights.

Arabs of the world; citizens of Europe, America or Africa, we are
taking part in life, the progress and the blooming of the societies we
live in.
We are standing out for our mosques and our churches, for our
rationalist trends, our ancient cultures and for the original
languages that constitute today's Arab world.

This civilization has been a leading one for Humanity. It can still
contribute further to its development and progress.
We can not imagine the world of tomorrow cut from its Arab dimension.
We can not imagine that tomorrow, the Arab countries could be nothing
more than an issue at stake between dominating powers.

Iraq is dismembered. Palestine is dying. Lebanon is regularly
assaulted by its Israeli neighbours. Great Arab countries are reduced
to act as supporting roles, unable to define their own strategy and to
conduct it in the interest of their people.

We are in favour of peace all over the world. We are making the wish
that is for the young people of the world to free themselves from war,
meet, know and speak to each other. In short, we are making the wish
that they fulfill the society we dream of.

To make this dream possible, injustice has to end. It is necessary to
bring back to reason those who think that they are entitled to own all
the resources of this land and who treat those who live in it as
inappropriate occupants that need to be chased away and even killed.

This is not a fatality. The Arab world is not cut out to be the
permanent battlefield of powers aiming to appropriate its resources.
We are rising up against this disgraceful situation and we are calling
upon good-willing men and women, aiming to ensure a future of peace
and stability, to join us in the firm support in favor of the Arab
resistance in Lebanon, Palestine, Iraq...

We are expressing our strong support, by visiting these countries so
we can salute the women and men who are on the field of struggles.

Arabs of the world for a world of justice, we think this fight is a
fight for everyone. The fair and quick settlement of the current
issues is serving the entire community, a preventative mine clearance,
the guarantee of a pacified world for our future.

Links