Aprilia RST1000 Futura needs a successor! The Time has come for it!
190
people have signed this petition.
Add your name now!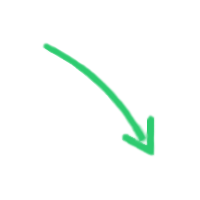 190

people

have signed.

Add your voice!
Maxine K.
signed just now
Adam B.
signed just now
Dear Aprilia team, please read carefully and DO NOT just delete it!
If you have ever owned, rode and/or still ride an Aprilia RST1000 there's no chance that you probably are not dreaming about a newer 2016-2017 V4 version. We all do. This bike is unbelievable in terms of comfort, all-round capabilities, but then again very well blended with its sports nature. This bike is what all sport tourers should look and ride like in all means - design, ergonomy, torque, speed, innovation, style and luggage capacity.
The time has come, Aprilia, offer us an updated version, we, the never ending lovers of the bike and potential buyers will help you so your next try in the segment will succeed commercially.
Why the time has come?
Shortly said: There's NO REAL substitute in the segment of the mid-sized REAL sport-touring bikes.
Kawasaki has Z1000SX which is a badly converted from a naked bike (Z1000), no wind protection, small in size, bad suspension. Honda are trying to save the image of their VFR by offering us another 800CC bike, the VFR800F(RC79), but it is again far from the perfect blend - small in size, bad wind protection, ugly and pointless in desing, not enough suspension settings, bad luggage options, already outdated engine. As a consumer I doubt it holds the spirit of RC46 VTEC. Triumph used to be on the right track when they have been offering the previous version of their Sprint ST1050, but now with the GT variant it's too touring and very little sport. Kawasaki ZZR1400 is WAY too big in all means, unnecessary fast and bulky. The same goes to Suzuki GSX1300R also it is well far behind from the others in terms of innovation and technoloy.. Honda VFR1200 is a little bigger than needed, loses it's Sports nature by using the driveshaft mechanism, 60% touring bike. Another bad example of what crossing over SHOULD NOT LOOK AND RIDE LIKE.
The offerings from the other brands simply DO NOT comply with the unwritten sport touring laws of design and technical capabilites. We won't call "sport tourer" a bike which is actually WITHOUT raised clip-on bars, a blend of an enduro and street or sport bike. This is Adventure-Street/Sport bike. Aprilia, be wise, think, and beat the others in their own game. Be a game changer! You know how to do it!
Let me please show you our collective view of the future Futura:
V4 1000-1200 engine, preferably 1000.
120-145 HP with 100+ Nm of torque
Different engine maps selectable on the fly - Economical, sport, normal, rain as a standart feature.
Stability control of the rear wheel. Optional Deluxe Feature: Front wheel anti-raising system.
Very good weather protection.
ABS and 320 mm front brakes with big enough rear brake for stopping with a passanger and/or luggage.
Inverted forks as standart
Suspension wise: Rebound AND Compression and Sag Settings as Standart.
Optional Deluxe Feature: Electronic Suspension settings.
Board computer with Two or three trip meters, Average Consumption, Distance to empty, Fuel meter in liters, Ambient temperature, Service light. Optional deluxe features: Maximum Lean angle meter, Gear position indicator with programmable shift-up light.
21-23 liters tank giving a trusted range of 320+ km range WITHOUT using the reserve with speed of 130-150 km/h on the highway in normal mode.
Dimensions and design wise: Optically bigger than Honda VFR800 and Triumph Sprint1050 GT, but smaller than Kawasaki ZZR1400 and the other HypersportBikes, Dual headlight, or at least two light bulbs for the Hibeam for the long distance and nightriders.
Optically succeeding the original RST1000, but renewing the lines with accents from the 21st century.
Super roomy and comfy single seat. Not a divided one. It will make it too sporty.
Ergonomically the same as the original RST1000 both rider and passanger wise
Center stand as standart.
Metal reservoir again with an offset cap, giving the ability to use magnetic tank bags.
OEM Side Panniers matched with the body design with the ability to hold a fullface size L helmet. Optional Deluxe version - Top case
Rear passenger handlebars as standart.
Frame sliders as an optional deluxe version.
24.8-26.5 degrees of Rake angle giving a stable touring chasiss but not compromising much with the sports handling.
Ideally, a sports tourer is a bike holding enough sports handling capabilites when compared a true sports bike, but spreading its manner not in such agressive manner a sporstbike would. It is a sportsbike for the ones that want to ride every day to work, on a distant trips around Europe and the States, without any fatigue, and a bike very capable but not perfect on the track, but outstanding in terms of handling when ridden on a curvy roads. A bike for the real motorcyclists offering the latest trends in terms of engine management, safety and design. A real distance eater in high speeds, yet safe and fuel efficient. A machine that turns in truly capable sports bike after setting the suspension and the engine settings, yet safe and stable when ridden off the track through the mountain passes. A machine which never lacks torque for another overtaking. The bike returning from the future to show again what the future will be!

Aprilia, as you can see by our signatures - there's is interest in the idea of continuing the sport touring segment, the real sport-touring segment. Be wise, do not miss your chance!




Kind regards,

Rosen Georgiev

BSc in Computer Engineering

+359 877 087 147