Urge SF Mayor Ed Lee to Appoint Gary Virginia District 8 Supervisor
148
signers.
Add your name now!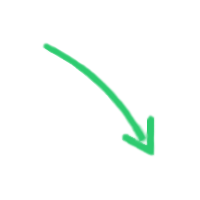 148

signers.

Almost there!

Add your voice!
Maxine K.
signed just now
Adam B.
signed just now
We the undersigned want San Francisco Mayor Edwin M. Lee to appoint Gary Virginia San Francisco District 8 Supervisor for the remaining term of the soon-to-be-vacant seat. Gary has been a resident of District 8 since 1987 and has proven himself to be a champion for our district's residents, businesses, arts and culture. He's a passionate community builder and results-oriented leader. When District 8 Supervisor Scott Wiener and District 9 Supervisor David Campos leave the board in December, there will be NO LGBTQ supervisor on the board and Gary can fill that role.
Gary's ethics are beyond reproach and he represents San Francisco values to the highest degree. Compassion, service, and integrity are hallmarks of his life. We feel he would best represent the unique needs of District 8 while also contributing to citywide governance and concerns. In his decades of community work he has developed working relationships with numerous elected officials, city departments and commissioners.
When Gary ran for District 8 Supervisor in 2000, his visionary platform at the time included building high density housing on transit corridors, legalizing in-law units, improving MUNI, home ownership avenues for renters, campaign finance reform, and increasing the minimum wage.
Gary helped with the formation and promotion of the Castro Farmers' Market, organized to prevent excessive formula retail in the Castro, served as co-chair of the Castro Merchants holiday promotion, and provided social media updates on the Castro and Mission Dolores Park renovations. He has worked with the SF Patrol Special Police, Castro bar owners and managers, and SFPD on neighborhood safety; and he supports the Castro Community Benefit District and Castro Cares.
Gary recently served as President of SF Pride for two years and then as Vice President. He joined the organization in 2013 when the staff and contractors were ready to abandon the organization due to mismanagement. His leadership resulted in agency stabilization and improvements in executive management, board governance, a budget surplus in all three years, and an operating reserve of $205,000 by 2016. He helped with the City and County of San Francisco's Office of Economic Analysis study, The Economic Impact of San Francisco's Outdoor Events, which showed that the total visitor impact of SF Pride is estimated to be $357.1 million, including $40.0 million at retail trade establishments, $33.6 million at restaurants, and $14.3 million at hotels.

Gary would be the first supervisor in history to serve openly as an HIV/AIDS survivor and would be a strong advocate for city services for this large population as well as for all disabled San Franciscans. He advocates for the Getting to Zero SF HIV prevention program and has served on the HIV/AIDS Planning Council and the SF Human Rights Commission LGBT Advisory Committee. His critical leadership on the board of Positive Resource Center for six years (and as president in 2000) included a broad fundraising effort to keep the agency from closing, guiding a successful merger, and establishing a development program to diversify funding. Health organizations he has raised funds for include the Breast Cancer and AIDS Emergency Funds, Magnet (Queer Men's Health), St. James Infirmary, and humanitarian relief for Hurricane Katrina and Japan and Peru earthquake victims.
Gary thrives on helping those in need and connecting them to resources. His volunteer work in our community in the last 20 years has earned him formal recognition from Mayors Willie L. Brown, Jr., Gavin Newsom, Edwin M. Lee, as well as from the CA State Senate and CA Legislature Assembly. Gary's charitable work earned him a SF Niteys Award for Individual Philanthropy in 2013, acknowledging the hundreds of thousands of dollars he has generated for more than 50 local, national and international causes.
The first in his family to earn a college degree, Gary is a strong advocate for public and private education. He has worked at four universities including SF State, was an advocate for saving City College of SF, and all of his endorsed candidates won seats on the Board of Education and City College Board in November.
Homelessness is one of the district's and city's top concerns and Gary has been a compassionate leader on the issue. The charity Mardi Gras club he founded in 2004 has raised thousands of dollars for AIDS Housing Alliance, Housing Rights Committee of SF, Jazzie's Place (SF's first LGBTQ homeless shelter), SF Night Ministry, Tenderloin Tessie's Holiday Dinners and Transgender Law Center.
A lover of sports, Gary was a supporter of the SF Giants' new stadium in 2000 and the proposed new arena for the Golden State Warriors. He understands the economic impact and civic pride that professional sports can generate for our city, as well as from neighborhood street fairs and celebrations. He's also a strong supporter of after-school activities and all city parks.
A longtime Sierra Club member, Gary is an avid supporter of green energy, environmental and wildlife protections, water conservation and recycling.
San Francisco is an international destination and one of the most progressive cities in the world. Gary has a global awareness of issues and supports SF as a sanctuary city, is a leader in the locally-based Gays Without Borders, has raised funds for Out4Immigration and African Human Rights Coalition, and holds memberships in Amnesty International, Media Alliance, ACLU, and Americans for Safe Access.
Currently Gary serves on the advisory boards of the SF Bay Times, Positive Resource Center, and honorary host committee for the city's official band, the SF Lesbian/Gay Freedom Band. He's a sought-after speaker, MC, auctioneer, officiant and event producer citywide.
Given that outgoing District 8 Supervisor Scott Wiener is an open member of the LGBTQ community, a Castro renter, an advocate for SF nightlife, a reliable fighter to restore HIV/AIDS funding to the city budget annually, and a champion to build safe, vibrant neighborhoods, we feel strongly that Gary Virginia represents all of these same attributes and more. He's able to work with diverse populations and opinions, while always seeking a win-win for all.
We feel Gary Virginia is the best supervisor candidate to respond to the needs of District 8, and to represent our interests on the board in establishing city policies and adopting ordinances and resolutions. Thank you.