Appleton Little League - League Restructuring
131
people have signed this petition.
Add your name now!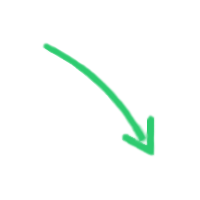 131

people

have signed.

Add your voice!
Maxine K.
signed just now
Adam B.
signed just now
Dear Appleton Little League Board Members,
As a member of Appleton Little League we the undersigned families would like to express our concern over the recent direction of Appleton Little League and ask the board to revise the current charter structure from two leagues (National and American) to three leagues based on Appleton Area High School boundaries (North, West, and East). The new boundaries would essentially be defined as follows:
North – East of Richmond Street and North of the Fox River
West – West of Richmond Street and North of the Fox River
East – South of the Fox River
In 2015 Appleton Little League underwent a restructuring from four leagues (Einstein, Lions, Tellulah, and West) to two leagues (National and American). This charter restructuring has negatively impacted the league for several reasons as follows:
A lack of transparency and timely communication regarding the restructuring to two leagues has left many members frustrated with the process. Members did not realize the impacts the restructuring would have on them until after it occurred and were unable to voice their opinion in a timely and organized manner to affect change. Members at the lower levels may still not fully understand what impacts the restructuring will mean to them until they reach the minors and majors levels.
One of the goals of youth sports should be to develop superior citizens rather than superior athletes and/or teams. Many members feel the league has lost this goal and placed far too much emphasis on winning. An example of this is the restructuring from four leagues to two leagues to try and create a more competitive District All Star team. Less emphasis needs to be placed on winning and more emphasis on developing players, instilling teamwork, learning life lessons through sports, and most of all providing the opportunity to have fun while playing little league baseball or softball.
The restructuring from 4 leagues to 2 leagues has reduced the opportunity for players to participate on a post season District All Star team by half. Realizing this, the league developed a City Series All Star team as a consolation for those players that would have possibly been selected on a District team under the previous structure.
Little League should be about having a sense of community. This sense of community starts with the friendships developed through school and all other organized youth sports in the area that are essentially divided by school boundaries. The current restructuring has displaced many players from playing with their friends and classmates reducing this sense of community.
It is apparent that the minors and majors drafts are not equally distributing players across school district boundaries. Even though this is only the first year of the current restructuring teams do not and will not have equally distributed player representation from different school districts. This is at no fault of the league but rather just a liability of the process. Coaches are primarily going to draft players they know which are the players their kids go to school with.
The current restructuring has many members considering leaving Appleton Little League to pursue organized baseball and/or softball elsewhere.
The proposal to restructure Appleton Little League by utilizing the Appleton Area High School boundaries will primarily address the negative impacts associated with the recent charter restructuring and align little league with majority of the other organized sports boundaries in the Appleton area. This in turn will help foster a sense of community among the current and future members where we can all work together as a unified and strong organization to address future challenges.
In addition to addressing the restructuring of Appleton Little League many members have expressed concerns over the current draft process at the major's level. Currently once a player is drafted to a majors team they are assigned to that team for the rest of their little league career. In an attempt to gather member input there is a question on the petition regarding a redraft of the major's teams on an annual basis. Redrafting the major's teams on an annual basis may help create a more competitive league from year to year and provide a player with the opportunity to develop and learn the game under various coaches.
Thank you for your attention to this matter. If you have any questions or would like to discuss further please feel free to contact any of the undersigned at the phone numbers provided.