Justice for Slain Journalist
26
people have signed this petition.
Add your name now!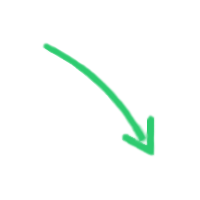 26

people

have signed.

Add your voice!
Maxine K.
signed just now
Adam B.
signed just now
His Ecellency Mr. Asif Ali Zardari,
President of Pakistan;
His Excellency Syed Yusuf Raza Gilani,
Prime Minister of Pakistan;
Honorable Iftikhar Hussain Choudhry,
Chief Justice , Pakistan Supreme Court;
Honorable Speaker & Members of Pakistan National Assembly and the Senate;
Honorable Speaker & Members of Panjab Assembly; and
Honorable Mr. Shahbaz Sharif, Chief Minister of Panjab.
Date: June 3, 2011
Subject:

Petition

Re Abduction, Torture and Murder of Pakistan Journalist and Citizen, Syed

Saleem

Shahzad

.
From: APPJD (Association of Physicians and Professionals of Pakistan Descent for Justice & Democracy , North America)
Dear President Zardari, Prime Minister Gilani, Hon Chief Justice and Respected Ladies & Gentlemen:
1. As our whole nation mourns and attempts to find appropriate words to condemn the monstrosity of this cold-blooded and barbaric crime, i.e. the abduction, torture and barbaric murder of one of Pakistan's finest and boldest journalist, Syed

Saleem

Shehzad, whose brutalized body was recovered from a canal in Mandi Bahauddin on May 30, 2011, we too, the Pakistani physicians and professionals of North America, at APPJD, hang our heads in shame, , anger and disbelief.
2. This brazen, daylight kidnapping, torture and eventual murder of

Saleem

Shehzad, most certainly carried out by Pakistan's main intelligence agency, the notorious ISI, stands out even in the prevailing blood-laced, terror-ridden milieu of our country for its perpetrators having sheer audacity,

deliberativeness

and shamelessness to carry out this crime with impunity when the eyes of millions of people were upon it, watching , waiting, and hoping against hope as to this agency's next move after it kidnapped him. But his God-given life was not spared. The nation saw the ugly face of evil, the magnitude of evil- and shuddered at the prospect of the darkening future of the country it presented.
3. Why was

Saleem

Shehzad murdered so cruelly? To prevent the people from knowing the truth of the extent of involvement of our intelligence agencies and, yes, of our armed forces, with the murderous, Islam o Fascists Talibans, LeT, Al Qaeda and Jihadi terror groups ? To pre-empt the citizens of our country from knowing about the scale of

infiltration

of terrorists in Pak Navy and in the armed forces ,police, government, media and politics? If such was the aim of the intelligence agency in torturing and killing Shehzad, then it can be rest assured it will fail and has indeed failed miserably for, thanks to the courage and sacrifice of Shehzad and others, people already know these truths and, as history bear witness, the voices of truth and knowledge cannot be silenced forever.
4. We recognize that ISI is no stranger to inflicting atrocities upon Pakistani people in pursuit of its agenda to impose a
fascist
and
supremest
ideolgy and to maintain its
choke-hold
on power. It has a long, bloodthirsty history of torturing and murdering journalists and other citizens who dare to speak out the truth. This blatant murder is a great setback to Pakistan's fledgling democracy, nullifying the recent gains made by the people towards freedom and the rule of law.
5. We, at APPJD, take this opportunity to humbly assure the wife and family members of Shaheed

Saleem

Shehzad that our hearts beat in grief, sorrow and sympathy for this

irreplaceable

loss of a husband, father, brother in the prime of his life. We pray to the Almighty to shower His Blessings on his soul and grant you the fortitude to bear this life- long pain and loss.
6. In order to restore a semblance of justice, fairness and credibility in the country, we demand the Government to promptly conduct an independent and robust investigation into this heinous crime, lodge the appropriate FIRs, identify and prosecute the perpetrators of this murder, whosoever they are, to the full extent of the law. This demand for sseeking justice and cutting down ISI to size is in line with the stand taken by the Pakistani people and its expatriates worldwide, Pakistan and international journalistic and human rights community, such as HRW, APNS, PFUJ, HRCP, Amnesty Int, The Committee To Protect Journalists, Pakistan Parliament, the United Nations Human Rights Council, the U.S Administration and Congress and others.
7. We request the Government to provide immediate support, adequate security and just monetary compensation to the family of Shaheed

Saleem

Shehzad.
8. Finally, we urge the honorable Chief Justice of Pakistan to take suo motto notice of this brazen violation of the rule of law as no other matter could be more fit and deserving for apex court's indulgence than the present one.
Respectfully submitted,
APPJD, Baton Rouge, Louisiana, USA.
Copies To:
President Barack Obama, The White House.
Speakers and Members of U.S. Congress, Washington D.C.
Secretary Hillary Clinton, US Dept of State, Washington, D.C.
Secretary

-General Ban,The United Nations, NY
Chairman, UN Human Rights Council, NY
International Criminal Court, The Hague, Netherlands.
The

Committee

for Protection of Journalists, NY.
Physicians for Human Rights, Cambridge, MA.
Amnesty International, London.
Human Rights Watch, NY.
Freedom House, Washington, D.C.
Voice Against Torture, NY.
PFUJ, APNS, HRCP, PIHRO, HRW- Pakistan