Appeal to the ava of singapore - legalize exotic pets
33
people have signed this petition.
Add your name now!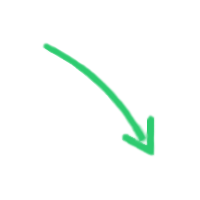 33

people

have signed.

Add your voice!
Maxine K.
signed just now
Adam B.
signed just now
hello and i am an animal lover from singapore , and i would love it if you would take this time to read what i have to say .
I would like to address several points made by the agri-food and vetinary athourity (ava) on the ownership of exotic pets , in particular , reptiles and arthropods .
1.Introduction and spread of diseases : i am aware of the salmonella risk when it comes to reptiles , i am also aware that the ava has applied strict quarantine procedures on red eared slider imports to singapore , my question is , why cant such procedures be applied to other reptiles ? another thing to consider is that many of these reptiles are captive bred , making the salmonella risk relatively low.As for arthropods , they do not have any significant risk of disease and are also largely captive bred. Another thing is that birds carry avian flu and mammals carry an unimaginable host of diseases , yet , they are legal.
2.Potential ecosystem imbalance due to overcollection . This , i agree , however , as afore mentioned , many of these animals are captive bred ,also, such activities are already happening with the malayan box turtle , an animal already legal in singapore .
3.Welfare of animal compromised . Nobody will do that to a $450 pet , with price tags like that , most people would put tons of research into it , and either give up , or go full swing and take good care of it , i am aware that buying pets on impulse is a problem , but no one is gonna see a $450 bearded dragon , buy it , then throw it away , arthropods are usually pretty cheap , but relatively easy to take care of , the same logic that applies to reptiles applies to the more expensive arthropods like hercules beetles.
4.Singapore's biodiversity affected . True , many of these pets can easily outcompete local species , however , many colour morphs , like albinos wouldnt be able to hunt and hide easily , and as mentioned before , these are expensive pets that people would take good care of , there have also been relatively few incidents in places where these pets are legal , also many exotic pets , like the singapore turantula and many python species are actually native to singapore , i would also like to bring up parrots , these are huge , aggressive , flying animals that live in a tropical climate , if these guys were to escape , they would go pretty much unchallenged , i honestly dont think many lizards or even snakes could do worse.
5.Public nuisance . They are also great for educating the public on animals , i think that , rather than hiding forever , its time we introduced singaporeans to these animals , we can also understand how to deal with them better , maybe a NS man can save his platoon mates from a snake in brunei because he played with his fathers corn snake
If youre a person with a passion for reptiles from singapore (or a black market dealer , lol) do it for yourself and others like you , if youre from another country but have a passion for exotic pets , do it for the community , you can help bring the hobby to a new place by doing this , and by doing that , you can give back to the communit