APPEAL TO REDRESS DAMAGES TO A FRENCH APPLICANT FOR AUSTRALIAN CITIZENSHIP
24
people have signed this petition.
Add your name now!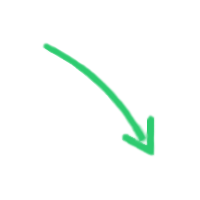 24

people

have signed.

Add your voice!
Maxine K.
signed just now
Adam B.
signed just now
Petition in French and English/Pétition en français et anglais.
I and my cosignatories appeal to the Australian government to redress wrongs to which I was subjected in your country. My name is Gabriel, and I am a French citizen from Guadeloupe. Previously, I have worked as a sergeant for the French federal police force and had an excellent service record. I moved to Perth in January 2016, arriving alone, to obtain Australian citizenship. Starting in January 2018, my ability to work and study in consonance with my visa requirements was compromised by setbacks from businesses, courts, the police, and educational providers. I request that the government redress my grievances regarding these decisions—not only on my sake, but on behalf of all immigrants experiencing systemic discrimination.
In short, I have experienced the following:


I was sold a car in poor condition at the Car Giant WA car dealership in Jandakot in January 2018. The mechanics at the car dealership did not inform me of the mechanical failures which they themselves identified—and which had existed also previously. The dealership refused to reimburse me for earlier unsuccessful repairs, provide a new vehicle, conduct the necessary repairs, or compromise. The losses, including the price of the useless car and incomes as a driving instructor, cost me more than 50 000 AUD.
My lawyer at Cullen Macleod in Nedlands, who at first told me that I had strong evidence, decided after a few months that my case was legally complicated and refused to reimburse me. When my case against Cullen Macleod arrived in the court in Fremantle in January 2021, I was not provided with a French interpreter as I requested, meaning that I was not afford­ed equal protection under the law. The judge refused to postpone the hearing or review the evidence that I had against the dealership and former lawyer, and then dismissed my claim. The losses cost me more than 6 000 AUD.
On July 15th of 2018, while working as a rideshare driver, I was racially assaulted by one of my customers, who told me to "go back to your country" and hit me in the face badly enough so that I sustained bruises (which was documented in photographs taken by the responding police officer). Before the police arrived, however, my clients had fled. The police closed my matter because the customer, although identified by my employer, declined to talk to them. The losses I suffered, in psychological damages, cost me more than 30 000 AUD.
I was involved in a car accident in November 2019 while working as an independent driver, with a vehicle from Northside Rentals in Welshpool. I was charged the full rental fee for the new vehicle, despite not being at fault according to the police report. In March 2021, my car was not given back after scheduled service. I ultimately was unable to work as a driver for a duration of two months, and forced to rent a vehicle from another company at much higher cost. The losses from this illegal termination of contract and loss of work amount to more than 20 000 AUD.
On September 6th of 2020, again while working as an independent driver in Fremantle, I was accosted by two police officers who told me I would be fined for the alleged violation of having stopped my car at a traffic line in the road. The first officer's badge number was never given to me, and the second police officer pushed me repeatedly while telling me to leave the scene. A month later, the police decided to initiate criminal proceedings against me. The CCTV footage of the incident that I requested from the city of Fremantle was provided to me with inexplicable deletions, and the incident report was never provided, despite a Freedom of Information request. The cumulative losses—partly in payments for non-provided service, partly in psychological damages from being assaulted—amount to more than 20 000 AUD.
I was pursuing a diploma in Early Childhood Education and Care with Australian Learning Group (ALG) at Perth College Subiaco (2018-2020), and was consistently mistreated in that program. My classmates were given privileges which I did not have. For example, during my internship period at South Lake Early Learning Centre (SLELC), my supervisor informed me that there was no child with special needs in their center and that I had to talk about it with my teacher. My teacher then told me that she was going to find me another center that had one, but refused to give me additional time in the program due to this incident. Back at my place of internship, an educator then told me that there indeed was a child at the center with special needs. Due to the high stress from this and other incidents, I was forced to end my work placement. My Caucasian classmates doing their work placement at the same center were never subjected to the treatment I was subjected to. My classmates obtained their diploma, which is necessary to obtain Australian citizenship. Later, I submitted a complaint and internal appeal that were rejected by the one and the same person, the school manager (in violation of school policies). I made a complaint to the Australian Human Rights Commission—an e-mail from the commission confirmed that conciliation should be attempted based on the evidence I provided. However, more than a year later, the commission terminated its investigation, denying me conciliation. The losses amount to more than 50,000 AUD.
Despite six years of hard work both at studies and in gainful employment, I was ultimately unable to obtain Australian citizenship, and am now on a bridging visa which only avails of my continued presence in the country. All of my attempts at seeking redress—from a great variety of bodies, including the Australian Human Rights Commission and the Ethnic Communities Council of Western Australia—have been met with repeated refusals to properly investigate my claims and significant money losses which had the consequence that I could not attend either my mother's and grandmother's funerals. I have been subjected to refusal of service, erroneous terminations of contracts, improper job placement, and physical assaults none of which have been followed up. Taken together, all these incidents speak to inability or unwillingness among local businesses and local police forces to treat Australian denizens fairly, and to resulting human rights violations. This in turn leads to detrimental educational, economic, physical, psychological and citizenship outcomes for those affected.
My equality under the law with other Australian denizens was compromised. I appeal to the Australian government to recompense the damages caused, by an act of grace payment. I also appeal to the government to grant me Australian citizenship as full recognition of equality under the law. Legal precedent stipulates that act of grace payments can be made to effectively compensate individuals, in special circumstances, where the decision maker determines that the commonwealth has a direct moral responsibility to provide recompense.[1]
Please sign and share my petition.
APPEL EN RÉPARATION DES PRÉJUDICES CAUSÉS A UN FRANÇAIS ASPIRANT A LA CITOYENNETÉ AUSTRALIENNE
Moi et mes cosignataires appelons le gouvernement australien à réparer les torts dont j'ai été victime dans votre pays. Je m'appelle Gabriel et je suis un citoyen français de Guadeloupe. Précédemment, j'ai travaillé en tant que brigadier dans la police nationale française et j'avais d'excellents états de service. En janvier 2016, je suis arrivé seul à Perth, dans le but d'obtenir la nationalité australienne. À partir de janvier 2018, ma capacité à travailler et à étudier conformément à mes exigences en matière de visa a été compromise par des revers d'entreprises, de tribunaux, de la police et de prestataires de services éducatifs. Je demande au gouvernement de réparer mes griefs concernant ces décisions, en mon nom, mais aussi au nom de tous les immigrants victimes de discrimination systémique.

Résumé de ce que j'ai vécu :
En janvier 2018, le concessionnaire automobile Car Giant WA à Jandakot m'a vendu une voiture en mauvais état. Les mécaniciens du concessionnaire automobile ne m'ont pas informé des pannes mécaniques qu'ils ont eux-mêmes identifiées - et qui existaient également auparavant. Le concessionnaire a refusé de me rembourser les réparations antérieures infructueuses, de fournir un nouveau véhicule, d'effectuer les réparations nécessaires ou de faire des compromis. Les pertes, y compris le prix de la voiture inutile et de revenus en tant que moniteur d'auto-école, m'ont coûté plus de 33 682 EUR.
Mon avocat chez Cullen Macleod à Nedlands, qui m'a d'abord dit que j'avais des preuves incontestables, a décidé après quelques mois que mon affaire était juridiquement compliquée et a refusé de me rembourser. Lorsque mon affaire contre Cullen Macleod est arrivée devant le tribunal de Fremantle en janvier 2021, je n'ai pas eu l'interprète français que j'avais demandé, ce qui signifie que je n'ai pas bénéficié d'une protection égale devant la loi. Le juge a refusé de reporter l'audience ou d'examiner les preuves que j'avais contre le concessionnaire et mon ancien avocat, puis a rejeté ma demande. Les pertes m'ont coûté plus de 4 041 EUR.
Le 15 juillet 2018 alors que je travaillais comme chauffeur indépendant, j'ai été agressé racialement par l'un de mes clients, qui m'a dit de "retourner dans votre pays" et m'a suffisamment frappé au visage pour que j'aie des ecchymoses (qui a été documenté sur des photographies prises par le policier intervenant). Avant l'arrivée de la police, cependant, mes clients avaient fui. La police a classé mon affaire car le client, bien qu'identifié par mon employeur, a refusé de leur parler. Les pertes que j'ai subies, en dommages psychologiques, m'ont coûté plus de 20 211 EUR.
J'ai été impliqué dans un accident de voiture en novembre 2019 alors que je travaillais comme chauffeur indépendant, avec un véhicule de Northside Rentals à Welshpool. J'ai été facturé la totalité des frais de location pour le nouveau véhicule, même si je n'étais pas fautif selon le rapport de police. En mars 2021, ma voiture ne m'a pas été rendue après l'entretien prévu. J'ai finalement été incapable de travailler comme chauffeur pendant une durée de deux mois et j'ai été obligé de louer un véhicule avec une autre société à un coût beaucoup plus élevé. Les pertes résultant de cette résiliation illégale de contrat et de cette perte de travail s'élèvent à plus de 13 474 EUR.
Le 6 septembre 2020, toujours alors que je travaillais comme chauffeur indépendant à Fremantle, j'ai été approché par deux policiers qui m'ont dit que je serais verbalisé pour l'infraction présumée d'avoir arrêté illégalement ma voiture sur une ligne de circulation. Le matricule du premier policier ne m'a jamais été donné, et le second policier m'a poussé à plusieurs reprises en me disant de quitter les lieux. Un mois plus tard, la police a décidé d'engager une procédure pénale contre moi. Les images de vidéosurveillance de l'incident que j'ai demandées à la ville de Fremantle m'ont été fournies avec des suppressions inexpliquées, et le rapport d'incident ne m'a jamais été fourni, malgré une demande auprès de Freedom of Information. Les pertes cumulées- en partie en paiements pour un service non fourni, en partie en dommages psychologiques résultant d'agressions - s'élèvent à plus de 13 474 EUR.
Je poursuivais un diplôme dans la petite enfance avec Australian Learning Group (ALG) à Perth College Subiaco (2018-2020), où j'ai été constamment discriminé. Mes camarades de classe ont eu des privilèges que je n'avais pas. Par exemple, lors de ma période de stage à South Lake Early Learning Centre (SLELC), mon superviseur m'a informé qu'il n'y avait pas d'enfant ayant des besoins spéciaux dans leur centre et que je devais en parler avec mon professeur. Mon professeur m'a alors dit qu'elle allait me trouver un autre centre qui en avait un, mais a refusé de m'accorder un délai supplémentaire à cause de cet incident. De retour sur mon lieu de stage, une éducatrice m'a alors dit qu'il y avait bien un enfant avec des besoins particuliers. En raison du stress élevé causé par cet incident et d'autres, j'ai été contraint de mettre fin à mon stage. Mes camarades caucasiens en stage dans le même centre n'ont pas subi le même traitement que moi. Mes camarades de classe ont obtenu leur diplôme qui est nécessaire à la demande de citoyenneté australienne. Plus tard, j'ai déposé une plainte et un recours interne qui ont été rejetés par la seule et même personne, le directeur d'ALG Perth College (en violation du règlement intérieur). J'ai déposé une plainte auprès de Australian Human Rights Commission- un mail de la commission a confirmé qu'une conciliation devait être tentée sur la base des preuves que j'avais fournies. Cependant, plus d'un an plus tard, la commission a mis fin à son enquête, me refusant la conciliation. Les pertes s'élèvent à plus de 33 682 EUR.
Malgré six années de travail acharné à la fois dans les études et dans un emploi rémunéré, je n'ai finalement pas pu obtenir la citoyenneté australienne et je suis maintenant titulaire d'un visa de transition qui justifie ma présence dans le pays. Toutes mes tentatives de demande de réparation - auprès d'une grande variété d'organismes, y compris Australian Human Rights Commission et Ethnic Communities Council of Western Australia- se sont heurtées à des refus répétés d'enquêter correctement sur mes réclamations occasionnant une importante perte financière ; ce qui a eu pour conséquence que je n'ai pas pu assister aux funérailles de ma mère et de ma grand-mère. J'ai été victime de refus de service, de ruptures abusives de contrats, d'un mauvais placement et d'agressions physiques qui n'ont donné lieu a aucun suivi. Tous ces incidents témoignent de l'incapacité ou de la réticence des acteurs commerciaux locaux et des forces de police locales à traiter équitablement les citoyens australiens, et des violations des droits de l'homme qui en résultent. Cela conduit à son tour à des résultats éducatifs, économiques, physiques, psychologiques et civiques préjudiciables pour les personnes concernées.
Mon égalité devant la loi avec les autres citoyens australiens a été compromise. Je lance un appel au gouvernement australien pour qu'il répare les préjudices causés, par un acte de paiement en grâce. Je fais également appel au gouvernement pour qu'il m'accorde la citoyenneté australienne en tant que pleine reconnaissance de l'égalité devant la loi. Le précédent juridique stipule que des paiements en grâce peuvent être effectués pour indemniser effectivement les individus, dans des circonstances particulières, lorsque le décideur détermine que le Commonwealth a une responsabilité morale directe de fournir une récompense.[1]

S'il vous plait, signez et partagez cette pétition afin d'aider Gabriel a obtenir justice.

[1] See Senate Community Affairs Committee (2004), https://www.aph.gov.au/Parliamentary_Business/Committees/Senate/Legal_and_Constitutional_Affairs/Completed_inquiries/2010-13/govtcomp/report/c03, pp. 226-28, logdate 2022-08-19.