APPEAL FOR SADC AND AU MEMBER STATES TO TAKE FIRM ACTION TO PROTECT PERSONS WITH ALBINISM
57
people have signed this petition.
Add your name now!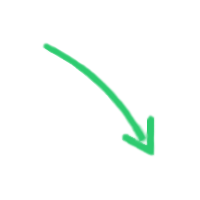 57

people

have signed.

Add your voice!
Maxine K.
signed just now
Adam B.
signed just now
TO: HIS EXCELLENCY, CDE. ROBERT MUGABE,
THE CHAIRPERSON OF THE AFRICAN UNION
THE CHAIRPERSON OF SOUTHERN AFRICAN DEVELOPMENT COMMUNITY (SADC)
C/O Office of the President and Cabinet
Private Bag 7700,
Corner Samora Machel Avenue and Sam Nujoma Street
Munhumutapa Building, Causeway, Harare
ZIMBABWE
CC: Her Excellency, Dr. Nkosazana Dlamini Zuma,
The Chairperson of the African Union Commission,
The African Union Headquarters
P.O. Box 3243, Roosvelt Street (Old Airport Area)
W21K19, Addis Ababa
ETHIOPIA
CC: Dr. Stergomena Lawrence Tax
The Executive Secretary
Southern African Development Community (SADC)
SADC House
Plot No. 54385, Central Business District
Private Bag 0095, Gaborone
BOTSWANA
Your Excellency,
RE: APPEAL FOR SADC AND AU MEMBER STATES TO TAKE FIRM ACTION TO PROTECT PERSONS WITH ALBINISM
The Southern Africa Federation of the Disabled (SAFOD) is petitioning the Southern African Development Community (SADC) and the African Union (AU) to take drastic measures aimed at ensuring that all SADC and AU Member States provide maximum protection for persons with albinism whose lives are currently in danger.
SAFOD is a leading Southern African disability-focused network engaged in coordination of activities of organisations of persons with disabilities in the SADC region. To date, 10 countries are affiliated to SAFOD through National Federations of Disabled People Organisations (NFDPOs.
Our concerns are being raised amidst recent media reports of continued attacks, abductions and killings of persons with albinism in Malawi whose children have apparently stopped attending school for fear of being kidnaped, maimed and killed. The incidents have so far been recently recorded in Malawi's five districts of Zomba, Machinga, Mulanje,Chiradzuru and Dedza, but could spread to more district if the Government does not take drastic measures to ensure that the situation is contained.
We have information that on since November 2014 to January 2015 Malawi registered four case of murder and three cases of kidnapping of person with albinism in circumstances that pointed to rituals as a motivation. A 25 year old woman was brutally murdered in Mulanje District and dumped in a trench with both legs and arms chopped off, three brutal deaths of women and girl with albinism were reported in Zomba district with bodies that had some parts missing and two kidnapping of girls with albinism were reported in Malawi's border district of Machinga, The recent pattern of the killings and kidnappings has resulted in a development of fear that has forced parents to stop sending children with albinism to school. At least more than 11 children with albinism in Machinga District and seven children with albinism in Ntchisi reported to have stopped going to school for fear that they may be abducted or killed, but the number could even be more if we were to add those that have not been counted yet.
Your Excellency, SAFOD is particularly worried by the fact that the attacks, adductions and killings follow a recent similar trend in the neighbouring Tanzania, where persons with albinism also became vulnerable as they became targets of brutal ritual attacks. At least 74 persons with albinism have been murdered in the Tanzania since 2000.
It is against this background that we appeal to all Governments within SADC and AU not to sit on their laurels but to be proactive by taking preventive measures before these ghastly incidents spread to the whole SADC region and the entire African Continent.
At SAFOD, we believe that the abductions, maiming and killing of persons with albinism constitute one of the blatant violations of human rights that should never be ignored by the African States and by our political leaders. Where necessary, we urge African States to emulate the action taken by the Tanzanian Government in banning witchdoctors and fortune tellers who often encourage the use of organs of persons with albinism.
Your Excellency, we particularly call upon Governments to ensure that their law enforcers are well aware and sensitized about these issues and hence prepared to halt these shocking practices before they can spiral out of control. We reckon that Africa generally tend to have a history of slowness in responding to various other challenges that have potential to degenerate into crises. It is our prayer therefore that our African leaders will not look at these incidents as just one of those isolated occurrences, and we believe that the SADC and AU can play very critical roles in bringing out this matter into the political and development agenda.
It is paramount that we all understand the fact that persons with albinism are among a long list of persons with disabilities whose rights continue to be violated from time to time with regards to their health, education, livelihood, safety and security and their general welfare. Some of the challenges persons with albinism face include stigma and discrimination in schools, hospitals and other public places; superstitious/ myths surrounding the genetic condition of albinism; lack of basics such as visual aids, sunscreen lotions, skin cancer and skin protective clothes.
For this reason, any meaningful and sustainable interventions by the Africa States should be taken within the broader context of not only dealing with the security concerns of persons with albinism. Rather, SAFOD urges SADC and AU to ensure that such interventions deal with all the social factors that make persons with albinism more vulnerable, including scaling up community sensitisation programmes; mainstreaming disability to make schools, employment and society at large more inclusive; improving the judicial systems; just to mention a few.
Your Excellency, while SAFOD acknowledges the SADC motto, "Towards a Common Future", we strongly believe that this will remain nothing but a dream if certain interest groups continue to live in fear, and their basic rights continue to be ignored.
Indeed, in a bid to achieve a future within SADC that will ensure economic well-being, improvement of the standards of living and quality of life, freedom and social justice and peace and security for the people of Southern Africa; we see persons with albinism falling behind in all these benchmarks should Governments continue not to take firm actions in addressing not only their security concerns, but also all other challenges that they face day in day out.
Signed:
MUSSA CHIWAULA
DIRECTOR GENERAL