Apostle Suleman Johnson – A Petition for a Public Apology
27
people have signed this petition.
Add your name now!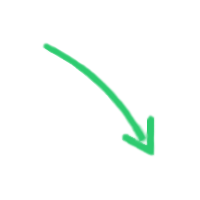 27

people

have signed.

Add your voice!
Maxine K.
signed just now
Adam B.
signed just now
The esteemed man of God is seen in a recent video (you may view it on my facebook page) in which he makes the following statements which I summarize below...
Firstly, there was a veiled threat against Zambia for "touching the servant of God" the senior pastor of Omega Fire Ministries in Zambia. This will lead to "problems and negative results" for Zambia
Secondly, Zambia persecutes investors who are doing well, as the greatest investors in Zambia is Nigeria
Thirdly, when they place great investments (churches) in Zambia and they reach a certain level, the authorities want to chase the founders so that they take over the ministries
Fourthly, this process of taking over investments is called Zambianization
And lastly, by fighting the Senior Pastor of Omega Fire Ministries (Pr. Austine Obosele – who has since been deported as at the writing of this blog), Zambia is fighting him. And the consequences shall be seen by the nation.
You can read our detailed response blog here.
In view of this, we are writing this petition in light of the following…
Why has the servant of God chosen to react to information that is one side (that of his own senior pastor) and goes on to speak his mind and issue veiled threats to a nation that is above him in both age and nature? Why has he pronounced these things on such a platform toward a nation that has more experience and Spiritual Authority in Apostolic terms than himself and his ministry?
We believe that a man of his stature and reputation, God's choice servant, as his ministry describes him, should have done the following…
Consulted his group of ministry partners and friends (Apostles, Prophets, Bishops and Pastors based and hailing from Zambia) whom he worked with in the beginning to establish his ministry in Zambia
Gotten all the facts concerning his "son" Pr Austin concerning all the allegations that had been labelled against him by some of his church members and the law enforcement agencies including the police and immigration and most importantly
Taken the time to engage with our national leadership as well as National Fathers in the faith he may have indirectly submitted to by operating within the rule of law in view of Zambia's sovereignty and also the authorities in the various ministries in Government under which his church jurisdiction operates.
We believe that in the past we have had other even bigger ministries that Omega Fire Ministries face challenges that involved their pastors or representatives, but the leaders of those ministries solved the issues without speaking it "from the rooftop" or their international television platforms – which is akin to public instead of private engagement.
We therefore humbly ask that since he made a pronouncement on a public platform, he go back to that same platform and retract virtually all he said about this nation for the simple reason that all five reasons given are totally unfounded and not factual.

Call to Action
If you, like us feel that this case is left wanting, you may sign this petition demanding an apology and retraction of the points raised by the man of God
Simply click the link below and sign the online petition. You may also forward this to all your contacts, friends and relations as well as men of God so that we can build a case and express our concerns in an amicable and peaceful way.
By signing that petition, it will send a message to the Apostle and perhaps it may help him see his misinformed status and make amends accordingly.