Apology Alliance
205
signers.
Add your name now!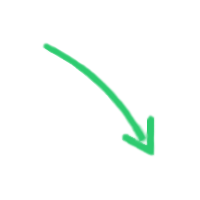 205

signers.

Almost there!

Add your voice!
Maxine K.
signed just now
Adam B.
signed just now
We, the white mothers and adopteesof Australia, call on our Government to apologise to us,for either wilfully or carelessly neglecting to ensure our rights, as citizens of this country, were upheld. Mothers, many of us still minors, entered hospitals across this country, and suffered various forms of abuse, ranging from coercion to assault, to acquire our signatures on adoption consent forms. Most of us suffered the indignity of being drugged, with some being tied to beds whilst giving birth. We were denied access to our children, and most never saw our child's face, before they were callously taken and given to strangers: all of these acts were not only unethical, they were unlawful. The Government was warned, that separating mothers from their newborns caused grave psychological harm to her and physical damage to her child. Yet, this brutality was condoned within the adoption industry, because an entrenched ideology, that saw a single mother as unfit to parent, and her child as a mere commodity, was embraced. Laws were implemented reducing the rights of natural parents and unethical policies were introduced, such as the use of pillows and sheets to prohibit any eye contact between mother and child, to make the baby taking regime, more effective. Indigenous mothers, who went through the same process we did, who were abused by the same social workers and medical staff, under the same laws as us, were included in Prime Minister Rudd's apology, as were the Indigenous children of non-Indigenous mothers - we now call on the Government to rectify this omission and include all Australians who have been similarly abused, mothers and infants brutally separated at birth, families torn apart, mothers andtheir now adult sons and daughters and other family members whowere victims of the removalist policies of the Australian governmentto be likewise apologised too. Aboriginal elder, Uncle Max Dulumunumn Harrison stated: "As an Aboriginal Elder I fully understand the pain and suffering...I applaud the Prime Minister's apology to our mob, but what about the white stolen generations that suffered the same fate. I know many white poeple who have went through the same pain. So why can't this government do the healing again and apologise to the white stolen generation to bring closure to all this suffering. As we walk the same land, Breathe the same air, Drink the same water" (Signed and dated: 2.11.09)
Posted by Christine Cole
Convenor of the Apology Alliance
Sponsor
Apology Alliance is a broad alliance of Mother's groups and individuals supportive of gaining an apology for non-Indigenous mothers and their children who were separated because of the removalist policies inherent in past adoption practice.
Links
White Stolen Generation Websites: http://forums.delphiforums.com/whitestolengen/start http://www.myspace.com/whitestolengeneration http://www.geocities.com/crisacolau/ Hello from IPetition Team There seems to be some problem with accepting comments on the petition. We are investigating what has caused it and why it occurred. Apparently, the comments that contain apostrophes or single quotes do not get accepted every time. It seems to be a random problem, so it might take a while to determine what is going on. May we suggest that you enter the explanation in your petition's text, suggesting that signatories do not use apostrophe/single quotes when writing the comment, until we solve the problem. We apologize for the inconvenience. Thank you.