Apeal to urgent demand for a referendum to have earlier national elections and replacement of cabinet
87
people have signed this petition.
Add your name now!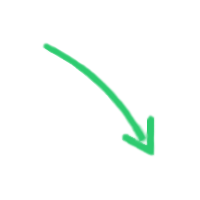 87

people

have signed.

Add your voice!
Maxine K.
signed just now
Adam B.
signed just now
We the people of South Africa demand a Referendum for early national elections and the replacement of cabinet and President in terms of the constition duo to a vote of non confidence. It is also demanded that the interim cabinet should be led by President Montlanthe and a cabinet of his choice.
After 21 years South Africa was managed to be seen as the most corrupt country in Africa
Since 2008 public enterprises failed to be profitable and yearly drained tax payers money keeping it a float.
With South Africa almost bancrupt through mis management. It would take years building our economy to meet basic needs and restore investors confidence.
With the poor migration policies our population increased with more than 38 Mil people since 2001 depriving South Africans from employment opportunities and placed a increased demand on social wellfare.
Appointing family members, friends and associates based on race and not knowledge in key positions proofed to be failed appointments.
The inability to control crime and securing the safety of our elderly, children and farmers present an immage of a country worse than countries in civil war. There are no safety and security in South Africa for both persons and property.
With uncontrolable industrial actions and service delivery actions, South Africa is seen to be an unstable economical and political environment.
With failed policies an municipal managements, time was given to fill empty promises of service delivery and housing. This can however now not be met due to the population growth of more than 1.2 mil per year.
After 21 years there is still racial legislation for example the equity act and BEE where only certain people benefit at the expense of our economy due to the loss of knowledge in this field. This contradict the freedom charter and the constitution with reference to equallity.
Racism in Cabinet and Public enteeprises can be seen in terms of representation in key positions.
IT IS ALSO BEEN SUGESTED THAT ALL SIGNING THIS PETITION SHOULD STOP PAYING MUNICIPAL TAXES UNTILL DEMANDS HAVE BEEN MET FOR KEEP ON PAYING IT MIGHT END UP NOT BEING USED FOR THE PURPOSE MEANT TO BE
FURTHER IT IS URGED THAT ALL SIGNING THIS PETITION SHOULD GO ON STRIKE WHEN CALLED UPON