APD BlueFit
96
signers.
Add your name now!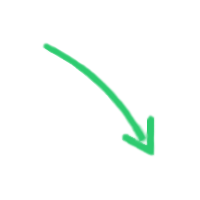 96

signers.

Almost there!

Add your voice!
Maxine K.
signed just now
Adam B.
signed just now
THE IMPORTANCE & BENEFIT OF THE APD BLUEFIT PROGRAM
The BlueFit program has been a life altering program for most of those who have had the privilege of participating in it. Everyone who has participated and applied themselves to this program have seen drastic changes. The accountability and the structure of this program is critical in making it a success as most of the participants do not have the knowledge to put together the amazing workouts that we have participated in nor the nutritional knowledge that was shared to make the lifestyle changes that have occurred over this short period of time. There have only been three classes that have gone through the program due to the grant limitations. But the demand for this program to continue is extreme as many more have wanted to attend than have been able to. Also, this isn't a class you take and when you are finished you are done. This is a complete lifestyle change that takes the support of a professional full-time person to manage and help keep people on track to continue to see amazing results.
Our trainer, Kelly, has done an outstanding job designing the entire BlueFit program and has been critical in guiding us through the high intensity workouts as well as providing important nutritional information for us. As everyone knows nutrition and exercise go hand in hand to improve one's health and focusing on just one area will not bring about optimal results. We have been extremely blessed to have Kelly as our leader because she is always available day or night to help. Even outside of our training time she will respond quickly if we have a question about diet or exercise and she works tirelessly to keep us on track to reach our goals. She reviews our daily food logs, makes suggestions, answers questions and always does it in a timely manner no matter the time of day or the day of week.
Those who have dedicated their self to this program, and follow the advice that has been shared, have been able to make life altering changes. There are more than can be shared in this format but here are a few of the changes that have been observed from the participants.
Many participants have expressed how BlueFit has helped them mentally handle the challenges of a very demanding job.
Improved levels of patience at work and at home which makes for an improved family dynamic
A common feeling among participants is that they are experiencing much better sleep patterns leading to being more productive when they are at work and at home.
Increased energy levels
Renewed confidence and a purpose driven feeling
Extreme reduction in cholesterol levels, some by twenty-two points or more
Reduced levels of stress which translates into a better mood and for being more efficient and productive at work.
Kelly is familiar with the other resources within the department such as Blue Chip and when helping individuals work through some of their problems has been able suggest these resources as well when appropriate.
Several instances of extreme weight loss of twenty to thirty pounds and some even more in ninety days or less
One of the residual effects often mentioned is that the families of the participants are also benefitting from the new knowledge and lifestyle changes that the participant shares with them at home.
To many examples to list of people who have been taking between one and as many as five medications and now have been removed from most or all of their medications by their doctor.
There is also an attached article from Chief William P. Balling of the Sidney, OH Police Department for your review. Here are some of the highlights from their experience with having a full-time trainer on staff and an exercise program in place.
Benefits to the officers:

Reduced incidence of injuries
Improved recovery time from injuries
Reduced incidence of heart attacks
Reduced Stress
Increased health at retirement

Benefits to the Department:

Up to three times less sick time used by healthier officers
Much lower incidents of use of force by the healthier officers
Much higher probability of officers, who are not as healthy, being involved in incidents where there was discipline that included time off.
Reduced medical payments by the city due to early detection of potentially serious medical conditions which were treated and allowed officers to continue working.
In conclusion Chief Balling stated the following. "Our people are the most important asset of our agencies. We need to make sure that they are physically able to do everything that is asked of them. As administrators, if we take care of the officers, they will take care of the community that they serve."
There is no doubt that the results and the benefits would be enormous for the city and the department if this program was able to continue with Kelly as the architect. With over twenty-five years of experience in this industry she has an unprecedented wealth of knowledge that she could use to continue to build this program. If she were here full time she would be able to continuously put together daily workouts, share nutritional information, and be available to answer questions and help guide employees along their daily journey. There is no question that the department and the city would have a healthier, happier, more productive work force that would increase productivity and decrease insurance expenses as the program grows and more employees are involved.
Thank you for your time and consideration of this extremely important subject.