Oil Drilling in ANWR. Is it worth it?
25
signers.
Add your name now!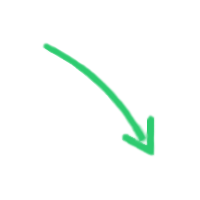 25

signers.

Almost there!

Add your voice!
Maxine K.
signed just now
Adam B.
signed just now
ANWR Oil Drilling
Kieler Rosenow Troy
6 grade
Friday October 9th, 2015
My name is Kieler. I am in sixth grade and I am from Monterey Bay, California although I now live and study in Nicaragua. Did you know that the 19.2 million acre Arctic National Wildlife Refuge supports the greatest variety of plant and animal life of any arctic park or refuge? This includes 45 species of land and marine animals like polar, grizzly, and black bears. I am against the proposals to initiate oil drilling in ANWR, one of the largest existing animal sanctuaries in the the United States. It might be some driller's last hope for finding oil, however, we have to ask ourselves if the short term profit is worth the long term consequences of the destruction of irreplaceable wildlife and global warming. I am asking officials to make sure to prevent drilling in ANWR. A very strong reason not to allow drilling is that it's distracting from the real problem - overuse of oil which is the primary cause of global warming, numerous public health problems, and war with other nations. This is particularly irresponsible when there are now available numerous clean energy technologies that could take us through the twenty first century in style.
Bibliography:
Bourne, Joel K. "What Obama's Drilling Bans Mean for Alaska and the Arctic." National Geographic. N.p., 5 Feb. 2015. Web. 5 Oct. 2015. <http://news.nationalgeographic.com/news/2015/02/150205-obama-alaska-oil-anwr-arctic-offshore-drilling/>.
Messerli, Joe. "Should the Arctic National Wildlife Refuge Be Opened to Oil Drilling?" BalancedPolitics.org. N.p., n.d. Web. 05 Oct. 2015. <http://www.balancedpolitics.org/anwr_drilling.htm>.
Hopkins, Rob. "The End of Oil?" Ted. N.p., n.d. Web. 8 Oct. 2015. <https://www.ted.com/playlists/58/the_end_of_oil>.
US Fish and Wildlife Service. "Arctic National Wildlife Refuge." Arctic National Wildlife Refuge. US Fish and Wildlife Service, n.d. Web. 8 Oct. 2015. <http://www.fws.gov/refuges/profiles/index.cfm?id=75600>.