ANTW Petition
14
people have signed this petition.
Add your name now!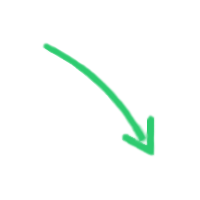 14

people

have signed.

Add your voice!
Maxine K.
signed just now
Adam B.
signed just now
My name is Roberto Dueñas and I'm a 6th grade student. I was born in Nicaragua, but travel a lot to the United States. I like a lot some animals of the ocean and i've seen in the news that drilling oil puts them in great danger.
My petition is about the dangers of oil drilling and I want the oil drilling to stop.
Now, I'm going to write about some of the dangers of drilling oil in the oceans. It can kill animals! When the installations that drill oil are build, it harms the habitat of some animals. When oil spills in the oceans, it covers the materials from the oceans that we use. The animals that touch the oil get stuck in it. Sometimes it suffocates them and the animals end up dieing.
"Strandings of both dolphins and sea turtles increased significantly in the years following the spill". A big spill of 3.19 billions barrel almost doubled the death of dolphins from a 2002 to 2009 and doubled again in 2011.
People do we need to keep getting more oil? The cars that use a lot of oil pollute the environment. Another bad thing about the oil is that if the boats drop the oil it will kill the marine animals and they will be extinct. We should stop using ore oil so the factories stop drilling more oil.
It is important to sign in this petting because do you want the animals from the ocean to die and our air to be dirty? I think no because then we would be breathing bad air into our lungs and we could die or get sick and the animals they help i n something in the ocean would you like them to stop helping us so please sign my petition if you are with me.