STOP THE PUPPY MILL BUSINESS
20
people have signed this petition.
Add your name now!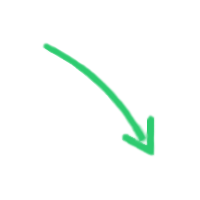 20

people

have signed.

Add your voice!
Maxine K.
signed just now
Adam B.
signed just now
DON'T BUY PUPPIES FROM THE PETSTORES THAT USE THE PUPPY MILL AS A SUPPLIER OF THEIR PUPPIES, END THE PUPPY MILL BUSINESS FOR GOOD!
What Is a Puppy Mill?
A puppy mill is a large-scale commercial dog breeding operation where profit is given priority over the well-being of the dogs. Unlike responsible breeders, who place the utmost importance on producing the healthiest puppies possible, breeding at puppy mills is performed without consideration of genetic quality. This results in generations of dogs with unchecked hereditary defects.
Puppy mill puppies are typically sold to pet shops—usually through a broker, or middleman—and marketed as young as eight weeks of age. The lineage records of puppy mill dogs are often falsified.
What Problems Are Common to Puppy Mill Dogs?
Illness, disease, fearful behavior and lack of socialization with humans and other animals are common characteristics of dogs from puppy mills. Because puppy mill operators fail to apply proper husbandry practices that would remove sick dogs from their breeding pools, puppies from puppy mills are prone to congenital and hereditary conditions. These can include:

Epilepsy
Heart disease
Kidney disease
Musculoskeletal disorders (hip dysplasia, luxating patellas, etc.)
Endocrine disorders (diabetes, hyperthyroidism)
Blood disorders (anemia, Von Willebrand disease)
Deafness
Eye problems (cataracts, glaucoma, progressive retinal atrophy, etc.)
Respiratory disorders
On top of that, puppies often arrive in pet stores—and their new homes—with diseases or infirmities. These can include:
Giardia
Parvovirus
Distemper
Upper respiratory infections
Kennel cough
Pneumonia
Mange
Fleas
Ticks
Intestinal parasites
Heartworm
Chronic diarrhea
How Are Animals Treated at Puppy Mills?
Puppy mills usually house dogs in overcrowded and unsanitary conditions, without adequate veterinary care, food, water and socialization. Puppy mill dogs do not get to experience treats, toys, exercise or basic grooming. To minimize waste cleanup, dogs are often kept in cages with wire flooring that injures their paws and legs—and it is not unusual for cages to be stacked up in columns. Breeder dogs at mills might spend their entire lives outdoors, exposed to the elements—or crammed inside filthy structures where they never get the chance to feel the sun or a gust of fresh air on their faces.
How Often Are Dogs Bred in Puppy Mills?
In order to maximize profits, female dogs are bred at every opportunity with little to no recovery time between litters. When, after a few years, they are physically depleted to the point that they no longer can reproduce, breeding females are often killed. The mom and dad of the puppy in the pet store window are unlikely to make it out of the mill alive—and neither will the many puppies born with overt physical problems that make them unsalable to pet stores.
How Can I Help Fight Puppy Mills?
There are many ways you can fight puppy mills, starting with refusing to patronize the stores and websites that sell their dogs.
Do not buy a puppy from a pet store—in fact, do not buy a puppy from any place that does not allow you to see its entire facility and meet the mother dog. This includes websites that sell pets online. Anyone can put up a great-looking website boasting the highest standards of breeding and care, but you really have no way of knowing if such businesses are what they claim. Truly responsible breeders want to meet you before selling you one of their prized pups to be sure that he or she is going to a good home.
Sponsor
ANTI PUPPY MILL
Links