Requesting the Lake Mills Area School District to adopt an anti racist stance
36
people have signed this petition.
Add your name now!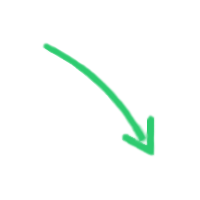 36

people

have signed.

Add your voice!
Maxine K.
signed just now
Adam B.
signed just now
Dear Dr. Tonya Olson and members of the Lake Mills Area School District Board of Education,
We are members of the Lake Mills community. We are parents, educators, alumni, and citizens. We are writing to urge the Lake Mills Area School District to adopt an anti racist stance by doing the following;
Develop and/or revise the current curriculum in elementary, middle school, and high school to include black history that specifically addresses systemic racism and White privilege.
Develop and implement professional development for staff to include implicit bias, diversity, and culturally relevant practices training.
Provide funds for libraries and classrooms to update their collections to include relevant books on black history and books that include people of color as protagonists.
We believe the changes to systemic racism that exist must move from the protests in the streets, social media posts, and from the black community, to our educational institutions with white citizens in solidarity advocating for these changes. As a majority white community we cannot turn away from the voices speaking out from our cities. We may be majority white, but we must recognize that we have people of color in our community that are hurting and need to be heard. We must work to raise and educate anti-racist children to live in a diverse world. We do so many things to prepare our students to be global citizens, we implore the school district to make this work a priority as well. White silence is complacency on these issues and we must not remain silent any longer. We need to take action and join together to make changes to support the equality of all people. We must face the role we play in perpetuating white supremacy and instilling implicit bias in our children. Remaining neutral is sending a message that we are ok with what is happening in our world. Our children are watching.
As a school district we must be brave and have the courage to truly educate our children. We must give our teachers the tools and space to do this work. An article in Education Week, Dr. Tracey A Benson states,
"Educators play a central role in the perpetuation of anti-black racism in our society. All too often, classroom teachers and school leaders subscribe to an ethos of color-mute racism, deliberately suppressing conversations about race and racism, even as the country is in racial peril. Kids want to talk about what they see and how they feel, but educators, especially White educators sacrifice student learning about racism in society because of their personal discomfort. However what we often do not realize is that the very color-mute racism we perpetuate as educators is a direct result of the racially illiterate teachers who taught us." (Ferlazzo, 2020)
We must teach racial literacy in our schools so we raise a generation of anti-racist kids who are comfortable talking about race and making necessary steps to right the wrongs of our racist systems.
We must give our educators the opportunity to educate themselves in the history of oppression and institutional racism. This will not be an easy task as educators will be pushed out of comfort zones and into uncomfortable conversations. They will be challenged to examine their own biases and privilege. But this vital work will help educators to become anti-racist themselves. This knowledge will support them in teaching and raising culturally competent students ready to take on social justice issues with confidence and courage and make the world a better place.
We must expose our children to literature that will help them see all people as equal and as deserving of justice and humanity. We must have texts that can serve as conversation starters for not only our students, but staff and families. Our libraries and classrooms need to be full of books that allow students to not only see themselves, but look into the world of others unlike themselves. We must update our curricula and text sets to include images and stories of people of color. We can no longer accept only talking about black struggles and contributions during the month of February or around Martin Luther King Jr. Day.
We come to you with these requests accompanied by a deep sense of urgency. People of color in our community have experienced racial bullying and intimidation. It is time for our community and school district to take an anti-racist stance and commit to educating the next generation in anti-racist principles.
Thank you for your time and attention to this issue,
Lake Mills Citizens' Coalition for Racial Justice on behalf of the citizens of Lake Mills
*If you would like to learn more about these steps, we encourage you to read the following article.
https://blogs.edweek.org/teachers/classroom_qa_with_larry_ferlazzo/2020/06/what_educators_should_and_should_not_do_in_response_to_the_killing_of_george_floyd.html