Anti-Crime Education
10
people have signed this petition.
Add your name now!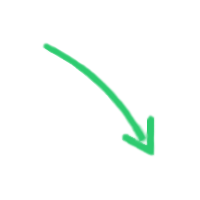 10

people

have signed.

Add your voice!
Maxine K.
signed just now
Adam B.
signed just now
As you may know, Many American cities face a growing crime problem.
What's the solution? The usual answer is that we have to be tougher on crime. But that's just part of it; one that is actually preventing us from solving the crime problem. According to ru.org, the reality is: • America now locks up prisoners at a rate five times greater than most industrialized nations, an incarceration rate only second to Russia. • The number of inmates in state and federal prisons has more than quadrupled, from fewer than 200,000 in 1970 to 948,000 in 1993. • Prisoners currently sleep on floors, in tents, in converted broom closets and gymnasiums, or in double or triple bunks in cells that were designed for one inmate. • Approximately 240,000 brutal rapes occur in our prison system each year, and most of the victims are young, nonviolent male inmates, many of them teen-age first offenders. They are traumatized beyond imagination. • Our prisons are not teeming with violent, dangerous people. More than half of all US prisoners are serving time for non-violent offenses. The truth is that most prison inmates are confused, disorganized, and often pathetic individuals who would love to turn their lives around if given a realistic chance. Unfortunately many of those nonviolent offenders, will no longer be nonviolent by the time they leave prison. • Around 62 percent of all prison inmates nationwide are arrested again within three years. Prisons are not scaring criminals away from crime; they are incapacitating them so they are hardly fit for anything else. How Will Anti-Crime Education Help? For decades our justice system has been run according to the beliefs of "retributive justice," a model based on exile and hatred. Anti-Crime Education (ACE) is a far more promising approach. ACE holds that when a crime occurs, there's an injury to the community; one that may have been prevented. While there is no "cure" for crime, "early detection" of criminal behavior provides the greatest possibility of deterring someone from a criminal path or even death. Whereas retributive justice immediately says "Get out of here uncivilized animal!" when someone commits a crime, ACE says "Hey, don't do that! Do you really know what happens if you get caught? Don't you know we need you as one of the good people in this community?" It's an entirely opposite approach, one, I think, would result in stronger and safer communities. The retributive system we have deferred to, is not serving our communities best. Most youth receive education on crime through family, peers, and their own experiences. Unfortunately, most of this information is skewed sometimes misleads them to believe that participation in criminal activity and drug use will not adversely affect them for the rest of their lives. Offering ACE in schools will provide educational and practical support to vulnerable young people of all ages on the subjects of Drugs, alcohol, and how a life of crime can affect individuals, their family, friends, and the victims of crime. The message will be clear and simple "Don't follow a criminal path." Please reclaim your power and your responsibility. Support ACE!
Links