Anti-Blackness in the Honors College: A Call to Action
355
people have signed this petition.
Add your name now!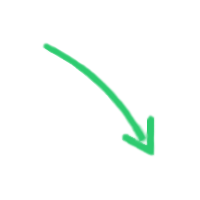 355

people

have signed.

Add your voice!
Maxine K.
signed just now
Adam B.
signed just now
Signing Instructions:
If you are a Rutgers University (New Brunswick) Honors College student, please type RUHC in the comments section.
If you are a Rutgers University (any campus) student, alumni, or faculty, please type RU in the comments section.
If you are an unaffiliated concerned person, leave the comments section blank.


For an institution claiming a commitment to racial equity, how is it possible that Black enrollment in the Honors College has seen a disturbing 82% decrease over the five years since the Honors College's inaugural year?

The figure provided is based on estimates from previous and current Honors College students, however, it is incumbent upon the Honors College to clarify these numbers and provide transparency on the demographics of each incoming year. Furthermore, it is the responsibility of the administration to answer why the rapid decrease of matriculating Black HC students is occurring and to address the issue expeditiously. While the trend expressed by this graph is indeed troubling, it becomes even more pressing when coupled with the experiences of exclusion and discrimination felt by Black students who choose to attend the Honors College.
According to student testimonies included in this document, the Honors College has created an environment where anti-Blackness, discrimination, and cultural insensitivity have been left unaddressed. We sought to further explore the structural and individual ways that anti-Blackness is perpetuated in the Honors College by conducting surveys that reflect on experiences of Honors College students. In our inquiry, we measured Black Honors College students' agreement with the following statements:
Being in the Honors College plays a large role in my experience as a Rutgers Student.
I feel connected to the Honors College beyond the title of HC student on my resume.
The Honors College is a space for Black students to thrive.
The Honors College is a culturally competent and truly inclusive space.
The responses to these statements revealed a startling lack of inclusivity within the Honors College for Black students, and a lack of support that results in Black HC scholars viewing their time in the institution as a transactional experience rather than one of community and growth.
By addressing anti-Blackness and opening the door to conversations about cultural inclusivity, we can make the Honors College a space that is truly inclusive and serves not just its Black students, but scholars from all different communities. In a letter discussing racism, justice, and community within the Honors College, the HC administration expressed their dedication to inclusivity, declaring,
"At this time, we recommit ourselves and the Honors College and we urge you all to recommit to a community based on listening and understanding, inclusion, and empathy, where all people, no matter their differences, can feel equally valued and safe. Together we can work towards setting a model for the kind of community we imagine is possible. But it will take much work, work that must not solely fall on those who most directly are harmed by the racism starkly displayed in recent weeks."
It is our intention that this document serve as a call to action and an attempt to hold the Honors College accountable for the commitment expressed in the administration's statement. In order to resolve these issues and create a more inclusive environment for marginalized students, this letter includes a proposal for curriculum changes centered around Cross-Cultural Competency within the Honors College.
Cross-Cultural Competency Curriculum Proposal:
First-year living-learning course requirement to be changed from Honors College Forum to Honors College Cross-Cultural Competency course. This course will teach students Cross-Cultural Competency, that is, to recognize and dismantle the subconscious discriminatory beliefs we are all programmed to have, and to address the real-life effects of those structural biases. This course would serve as a prerequisite to the Honors College Forum.
Honors College Forum to be taken only by students who have completed the prerequisite Cross-Cultural Competency course. Forum is to be substantively restructured in order to promote projects centered on local involvement by Honors College students and lessen the burden on Teaching Fellows in navigating culturally insensitive or ignorant student projects. Helpful cultural and historical information in choosing a local project will be covered in the Forum prerequisite Cross-Cultural Competency course, thereby allowing Honors College Forum to focus on presentation and writing skills.
Addition of race, inequity, and cultural engagement education requirement to be taken by Honors College students. Courses eligible to fulfill the requirement must include the study of race and/or marginalized ethnicities and cultures. Example courses related to various student career paths can be found in the addendum, however, many eligible courses will come from departments such as Africana Studies in order to promote university-wide equity.
By embracing the call to action herein, the Honors College will demonstrate its dedication to making real, equitable changes for the betterment of the Honors College and the Rutgers community at large.
The full document can be read at the following link:
https://docs.google.com/document/d/1qdwRWhzY2figSd...

Feel free to email us with questions at trueinclusion.ruhc@gmail.com!