Don't evict Wayne from Wreck Beach.
39
people have signed this petition.
Add your name now!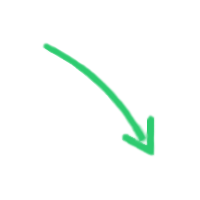 39

people

have signed.

Add your voice!
Maxine K.
signed just now
Adam B.
signed just now
Anthony Wayne, known as Wayne, has been living on the side of the main beach at Wreck Beach in Vancouver for the past 14 years or so. The area where he lives is commonly known as "Wayne's World". Every regular visitor of the beach knows and appreciates him. He has become part of the beach folklore and his non obstructive presence is a reassurance to many. He keeps the area clean and safe, he as become a "care giver" for many squirrels and birds of the neighborhood and has on several occasions helped prevent dangerous fires or defuse violent situations,his presence also makes it safe for women to visit this particular area of the beach which is more isolated. "Wayne's world" is made of sand, stones (materials that are everywhere on the beach),shore washed logs and a lot of elbow grease: Because he has not built anything that the high tides of solstice and equinox can not destroy, one can hardly say that he altered this environment. He leads an incredibly simple life, going to his catering job in the morning and spending the rest of his time at his pad, on the beach, all year round, whether rain, snow or sun. Never will you see him built a fire even in the harshest weather. He is not ever disturbing anyone and just wants to lead the healthy life that he has been able to maintain since he moved to this location. He is accused of destroying the park environment.. Our question is: What kind of destruction is it to move a few logs and stones on the shore how is it creating erosion and other damages Wayne has been accused of promoting territorial ism, but to date, despite the thousands who visit this beach, nobody else has settle there. It is a romantic notion but very hard to live without electricity, running water,roof over you head,not even a tent, no road access or other commodities. Wreck Beach is part of a regional park and the law (actually bylaw) says that nobody should be there after sunset, nobody can camp or live there. We understand and agree with this bylaw as long as it makes sense. In the case of Anthony Wayne, this bylaw is blindly applied, costing money to the the tax payers as the local authorities have been trying to evict him with several legal actions. It is the sign of any wise governing body to recognize that some people will better serve society if allowed to live their lives as they please even if they don't fit in the general mold, and to bend the law to accommodate their difference. Anthony Wayne has become, simply because of his discreet but constant and nurturing presence over so much time, the custodian of the place known as "Wayne's world" which is his beloved home, he deserves to be allowed to live there, it is plain to see. We, Wreck Beach amateurs of all backgrounds ask that Anthony Wayne be officially and permanently allowed to reside on Wreck Beach for as long as he wants.
Sponsor
My name is Francoise Veron Stamp. I knows and appreciate Wayne and I find that the attitude of the authorities towards him is one-sided and unnecessary. I just want to help him if I can. I have re-written this petition several times, always trying to keep the same initial spirit and I hope it is not going to be an issue for those who already sign the petition.
Links
facebook: wayne wreck