Answer Hong Kong pink dolphin's cry for help, stop water pollution!
109
signers.
Add your name now!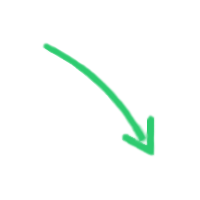 109

signers.

Almost there!

Add your voice!
Maxine K.
signed just now
Adam B.
signed just now
In Hong Kong, water pollution is a very serious issue, that has caused a large amount of conflict among citizens and also the wildlife marine creature because of they're affected habitat. In this petition we are going to focus on how we can protect and prevent water pollution from harming the Hong KongPink Dolphins. All types of water pollution are harmful to humans and animals. Water pollution might not damage our health right away but can be harmful after long term exposure.Chinese white dolphins (Sousa chinensis),also called 'pink dolphins'; is a threatened marine specie. The major factors involved in the extinction of pink dolphins include the loss of habitat, which was (and now still ongoing) mainly caused by 1) the Hong Kong Airport project, 2) pollution in the Pearl River Delta and lastly 3) the massive amount of shipping in and around Hong Kong. The WWF Hong Kong does not support any Dolphinwatch or even other tours to view the Pink Dolphins. If you are interested and want to see visit the Hong Kong dolphins, Dolphin watch offers the most eco-friendly tour available.

The first Millennium Development Goals (MDGs) that is related to this Hong Kong water pollution issue is: 6-Combat HIV/AIDS, Malaria and other diseases. The second and last Millennium Development Goals (MDGs) that is related to this Hong Kong water pollution issue is: 7- Ensure environmental sustainability. It is related to MDGs 6 because if drinking water were polluted, so we will drink dirty water and make us sick and have diseases. It is also related to MDGs 7 because water pollution is affecting Hong Kong's environment.

Water pollution is affecting us, as well as animals and the natural environment. The Human body cannot survive without drinking water. This is why if freshwater resources are polluted, we then become ill from drinking the dirty polluted water. Though different types of pollutants can affect the human health in various different ways. Pathogens are organisms that cause disease and illnesses, these include bacteria, viruses. Some pathogens occur naturally, and others pollute water when human or animal waste washes into the waters. Some of the most common illnesses caused by pathogens in water include: typhoid, cholera, dysentery, polio, hepatitis. The main reason water pollution is affecting the sea creatures, is because these animals are not capable of resorting to any of these alternatives to escape the toxicity of water that has been contaminated by human and industrial waste. Oil, nitrogen and detergents from fertilisers and lead are the main pollutants that are causing water pollution, destroying and also having a tremendous impact on the ecosystem. For example,in a lake these pollutants can cause problems in ecological balance by stimulating plant growth and causing the death of fish due to suffocation resulting from lack of oxygen. The oxygen cycle will stop, and the polluted water will also affect the animals dependant on the lake water.

Water pollution kills life that depends on these water bodies. Dead fish, crabs, birds and sea gulls, dolphins, and many other animals often wind up on beaches, killed by pollutants in their habitat/ living environment. Pollution disrupts the natural food chain as well. Pollutants such as lead and cadmium are eaten by tiny animals. Later, these animals are consumed by fish and shellfish, and the food chain continues to be disrupted.

Our best proposed solution is to hope that more people will donate money to a charity: China water risk.This Organisation is a non- profit Organisation based in Hong Kong. The Hong Kong community definitely needs this charity's help because Hong Kong is a growing city, and is continually filling up the sea. Sea filling can cause a lot of waste into the waters, this can affect a lot of marine animal's living environment.This charity can use the money donated to help and try to solve the water pollution problem in Hong Kong.Without you, the water pollution will only get worse.

Please spread the awareness of Water pollution in Hong Kong, so that everyone can understand the how serious this problem is. We can achieve this by spreading this petition, and collecting every body'ssignature. You can use emails, messaging and other socialnetwork to promote this petition. Our plan is to ask you - readers, to spread this petition around to your friends, family and we are planning to reach at least 100 signatures by the end of April 9th, 2015. We hope that the more signatures we collect in the end then the more awareness we will help raise and then more people will contribute into helping this issue. Thank you!