Animart: please stop declawing your kittens and cats!
762
signers.
Add your name now!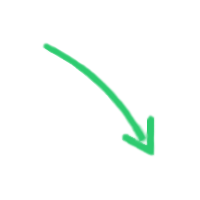 762

signers.

Almost there!

Add your voice!
Maxine K.
signed just now
Adam B.
signed just now
Dear Animart,
It has come to my attention that it is your store's practice to routinely declaw cats and kittens for sale (adoption) in your store. While I understand this may appeal to some customers, I hope to convince you that this business practice should be ceased.
Declawing (onychectomy) is, in fact, a misnomer as the surgery does not just remove the claw. A cat's claws are closely adhered to the bone and are part of the bone structure itself; to remove the claw, the entire first joint of the toes must be amputated. "Declawing" truly is amputation, as the bone, tendons, ligaments, and nerves must all be severed to accomplish the desired effect. To put it in a human perspective, declawing would be the human equivalent of cutting off one's fingers at the first knuckle. Can you imagine the dextral difficulties you would encounter if you lacked the first joint of your fingers? You would have trouble writing, grasping objects, playing sports, and so much more! Cats endure very similar difficulties after they have been declawed. Claws are used for stretching and exercise, for balance, and are essential to a cat's gait. Claws allow a cat's weight to be distributed evenly across the toes; without this balancing mechanism, the foot meets the ground at an unnatural angle causing back pain, arthritis, and even "swayback." Since cats hide their pain so well, we can never be certain just how much pain this change in gait is actually causing.
In addition to the physical issues attributed to onychectomy, behavior changes can also occur. A cat's first mode of defense is its claws. With that defense mechanism removed, a cat must settle for its second line of defense: teeth. While many owners may opt to declaw their cat to keep their children from being scratched, they do not realize that their children are now in far greater danger of bites. There is also much speculation in the veterinary and animal welfare communities that a strong correlation between declawing and litter box avoidance exists. Inappropriate elimination is the number one reason owners give for surrendering their feline companions to animal shelters. Not surprisingly, a disproportionate number of these cats have been declawed. Since onychectomy is a painful procedure which can sometimes take up to a year to fully recover from, it is common for cats to develop an incorrect association between the pain they feel and their litter pan. Essentially, the cat will cease using the litter box in the hopes that the pain will go away if they eliminate elsewhere. Unfortunately for the cat, this is obviously not the correct assumption.
While declawing may seem like an easy and essential preventative measure to some, there are equally simple and effective measures that can be employed to control problem scratching. Firstly, new cat owners should be encouraged to provide their cat with several varied scratching surfaces. Both horizontal and vertical scratching posts should be provided, and available throughout the home for the cat to use. Most cats prefer sisal rope or cardboard scratchers, and would much rather sink their claws into this material than a sofa leg. Cats can easily be trained to use these surfaces by rubbing catnip on the scratcher and encouraging play around the scratching post. Scratching posts provide not only a place for cats to scratch, but a place to stretch and strengthen their muscles. In the event that the cat begins scratching on an improper surface, double-stick tape is a quick and effective deterrent. If a cat owner is still concerned about improper scratching, the option of nail caps is also available. These ingenious nail caps (such as those offered by Soft Paws) painlessly cover the cat's claws and make them smooth to the touch. With the caps in place, the cat can still walk, run, and jump like normal, and can also retract the claws. Nail caps come in a variety of fun colors that appeal to customers and match the distinct personalities of their pets.
It is my belief that with proper education, many customers would choose against declawing. Cat owners deserve to know the truth about the potential problems an elective surgery like this can cause. It only makes sense to allow customers to make their own decisions on this controversial issue, and to adhere to a policy of routinely declawing all cats and kittens prior to adoption is not in the best interests of customers or cats. I believe that the responsible course of action would be to equip your staff with the knowledge to counsel potential adopters on all aspects of cat ownership (including the risks and benefits of declawing), thus giving new cat owners the tools and awareness they need to make informed decisions for their pet.
I hope that you will consider the issues I have explained in this letter. If you would like further information on the risks and alternatives to onychectomy, I would highly recommend you visit www.declawing.com and read through their excellent resources. In the event that you choose to continue the practice of routinely declawing all kittens and adult cats in your care, I'm afraid I will be forced to cease doing business with your establishment in favor of supporting other pet supply stores that allow customers to make their own choices on this issue. Thank you for taking the time to hear my concerns, and I am optimistic that you will make the right decision.
Sincerely,
Sponsor
Mad About Pets
Links
Mad About Pets (petition sponsor)
http://www.mad-about-pets.com
Information on Declawing
http://www.declawing.com
http://www.pawsneedclaws.com
http://goodcatswearblack.com/declawing-issues/

Nail Caps
http://www.softpaws.com
http://www.softclaws.com
Animart official website
http://www.animartpetstores.com/