Animal Testing Must Stop!
34
people have signed this petition.
Add your name now!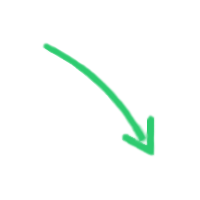 34

people

have signed.

Add your voice!
Maxine K.
signed just now
Adam B.
signed just now
As you might know, there are some animals that are being tested on. On shampoo bottles and other items used for beauty, there might be a small symbol that has a bunny on it. That symbol might represent, "THIS PRODUCT HAS NOT BEEN TESTED ON ANIMALS." Animal testing is a serious problem. We test products on many animals ranging from mice to electric eels.


The poor animals give us love, their fur or wool, and we repay them by giving them a needle in their body. Now, there are organizations that are for animals' rights. Groups such as PETA (People for the Ethical Treatment of Animals) have protests in which they hold signs hoping people will choose to support animals. Animals are not supposed to be our servants. We need another way. We HAVE another way. There is artificial skin that is very similar to human's skin. Scientists can test products on that and won't hurt anyone. There isn't much to it than that. The plan I hope will be put into action one day will save lives. Isn't "YOLO" the motto? You only live once. It is the same for animals, too. Stores like The Body Shop are against animal testing. That means that their products have nothing to do with animal testing. By only buying soaps from stores such as these, you can boycott animal testing giving my plan a bigger chance of happening. Does anyone reading have a pet? No matter if it is a cat, gerbil, hamster, dog, or turtle, it would break your heart if you knew it had been hurt then killed. Try to appreciate life, the things and people around you, and the sweet loving animals that don't do anything to us.


These animals have no choice. We hurt them, then kill them. Lovely...right?
If you want to save many animals who need your help, please sign my petition.

Links
Photos
http://4.bp.blogspot.com/--_VQOzbOoKM/T6r_d9oYx7I/AAAAAAAAAE8/vbIYsrIE0j8/s1600/animal+monkey+testing.jpg
http://lorealinoa.files.wordpress.com/2010/11/loreal-bunny-testing.jpg
http://2.bp.blogspot.com/_r8bhkbT3e4A/TUC-IIfR7OI/AAAAAAAAAQg/fq_tQO_R3eQ/s1600/vrab.jpg
http://upload.wikimedia.org/wikipedia/commons/thumb/e/e2/DraizeTest-PETA.jpg/180px-DraizeTest-PETA.jpg