Animal Cruelty and Neglect - Goytre neighbour
584
people have signed this petition.
Add your name now!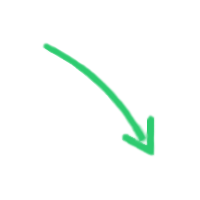 584

people

have signed.

Add your voice!
Maxine K.
signed just now
Adam B.
signed just now
As most of you know from facebook, for at least 6 months we have had problems with our 70 year old neighbour and how he treated his animals and the condition he kept these animals in. First it was chickens kept in appalling conditions. The chicken shed/open cage was never cleaned out and the smell was stomach wrenching. He kept a VERY large pile of manure on his garden, which you can imagine, added to the smell. As a consequence of this, his garden was and still is infested with rats which have dug their way through to our garden. Environmental health have visited, taken photos and that's as far as it went. No action has been taken. His garden is now over grown, filthy and a hazard to humans let alone animals. We contacted the RSPCA several times in regards of a puppy he'd gotten. Rex, who has got to be now nearly a year old. Rex is often locked out the garden in all weather's In terrible conditions with no food or water. I have photo evidence to support my claims along with evidence showing my neighbour tieing Rex to the back of his quad bike with a 2 foot blue rope and Video proof of him driving off with Rex who looks and sounds very distressed.
We have been fobbed off by the RSPCA who have told us the information has been passed on to an officer but after 6 calls on this matter, nothing has been done. Last week I was awoken and im sure a few neighbours too, at 4am to a Cockerell that he had locked up in his garage which I now believe he has taken up to his allotment which contains a variety of animals, from sheep, pigs, ferrets, goats, chickens and thoughs are the animals I know about. If his garden is anything to go by I dread to think of the state up there.
Two days ago, I could hear a puppy whaling and crying, and to my horror after climbing up onto our 2 meter high wall, there were 2 of them, little black and white pups locked up in the old, filthy chicken shed, soaking wet. No food or water. Their little eyes twinkled up at me as I tried to take a clear video. Not many know, that chicken poo is toxic to dogs. So to lock up puppies in this environment is dangerous. I called the RSPCA straight away. The phone shaking in my hand with temper! Only to be told that without evidence, they couldn't do anything. They cried an barked all night as the weather got worse. I called the rspca again after a few choice words with my neighbour. i filled out an online cruelty form and was sent an email address to send the videos and photos. They had the evidence so I had hope they would come out today?! Nothing. So i rang them AGAIN this evening after taking more photos and video of the puppies barking yelping and escaping the shed. Constantly barking, They are now loose in his garden, which mentioned before Is overgrown, dangerous and has rats
I understand that he is elderly, and that he is lonely and may take comfort in the company of these animals and the last thing I want to do is cause someone upset, even if he's upset us. But all this boils down to these poor animals and the conditions they are kept in.
This is a last resort. I need your help to get these animals out of his care and into loving homes. Without the authorities I am unable to do anything about it so I need your support in showing them there is power in unity. We should not have to do their jobs for them. I am appalled at the lack of response from the very people that are ment to have the welfare of these animals as a priority!