Petition to Confront Animal Cruelty in Factory Farms
117
signers.
Add your name now!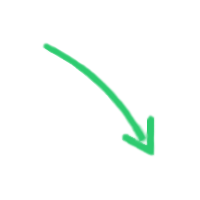 117

signers.

Almost there!

Add your voice!
Maxine K.
signed just now
Adam B.
signed just now
To National Advisory Committee on Meat and Poultry Inspection:
In factory farms, the living conditions of the animals come second to the amount of money the farmers are making from selling the processed meat and dairy products made from the animals. As a result, many animals are being abused and treated inhumanely. In our survey of 148 high school students and staff, one student pointed out that the animals in factory farms "are raised for the sole purpose of slaughtering them in the end," Their lives are a continuous cycle of birth, difficult living, and cruelly end with slaughter. Additionally, in a 2013 report titled "In The Belly Of The Beast," author Paul Solotaroff notes that the animals are rarely given fresh water and fed food "packed with growth-promoting drugs, and sometimes even garbage." They are forced into tiny crates inside the factory farms without much sunlight or space to roam where they are left to "breathe in their own waste." As of now, most farm animals are like cows, pigs, chickens, and sheep are being subject to such dreadful treatment. This issue has become highly talked about as it is occurring in many farms around the world, in both large institutional farms and in small family farms.
As this issue is becoming more and more widespread, more states are beginning to ban inhumane practices, like confinement or beatings. As of now, only two federal laws are in place that protect animals' rights. The goal of these laws are to make it easier to slaughter by decreasing stress before the animals are killed. However, these steps are not effective because birds raised for meat and non-poultry animals are still being held in inhumane environments, fed unnatural food, and abused unreasonably.

We demand that the National Advisory Committee on Meat and Poultry Inspection enforce the laws already in place and create more legislatures that will protect all farm animals in factory farms. In the words of Gail Eisnitz, Chief Investigator of the Humane Farming Association, taken from an interview in May, 2016 "animals are sentient, feeling creatures. They suffer and feel pain like we do. They deserve to be able to walk and stretch their limbs, exercise, groom themselves, and socialize, among many other things." As a nation, we need to work together to take care of the animals and treat them with respect.
If you have any questions, feel free to contact Winnie Chen (winnie.chen064@gmail.com), Lisa Voong (daffodillisa@yahoo.com) or Kalani Richard (kalani.richard@ousd.us).