Andy Grammer on Ellen
549
signers.
Add your name now!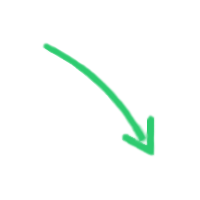 549

signers.

Almost there!

Add your voice!
Maxine K.
signed just now
Adam B.
signed just now
You know the feeling.
It's that familiar warmth that washes over you in the first 20 seconds of your favorite song. That little reminder in your ears letting you know today is going to be a good day. Once the hook of Andy Grammer's "Keep Your Head Up" hits, you're already halfway there. It's that kind of infectious groove that sets the tone for his groundbreaking debut EP, and the kind of talent that turns a regular tune into an honest feeling that stays with you all day.
There's something wonderfully original about Andy Grammer. Beautifully blending classic and modern styles into a catchy cocktail of genuine pop, Andy's music is one part John Legend, one part Maroon 5 with a splash of Lauryn Hill. He carries a moving spark to his sound that's unique in every sense of the word, while wielding a confidence that is reminiscent of rock n' roll's glory days. His songs are a throwback to the greats that have come before, and a path that paves the way for what's to come next.
Establishing himself as a Road Dog, Andy hasn't stopped stacking up the gigs. He's played over 100 colleges to date across the country, from Duke to UCLA, and opened for some of the industry's brightest stars, including Plain White T's and Josh Kelley. The demand continues to grow from his thousands of loyal followers coast to coast.
Hard work comes naturally to the New York native. After moving to Los Angeles at 20, he put in time tirelessly sculpting his signature sound and building a fan base on the legendary 3rd Street Promenade. A few short years later, Andy was hailed as one of the top-selling artists to come out of the scene, and now packs out LA's most historic music venues, like the Roxy, and House of Blues on a regular basis. That kind of journey is a testament to relentless perseverance, working hand in hand with natural talent.
 This life experience shines through in Andy's songs. "I want listeners to walk away feeling like just heard something real," he says. While some of the songs that make up his EP bounce along like a sunny afternoon, Andy doesn't want his listeners to forget about the deeper side of life that gives way to the night. "In any song I write, the first thing I ask myself is if I'm being honest," he says. "Not every track is designed to make you feel better, but every track is honest."
The hardest working artist in the City of Angels has shown that his songs have stood the test of time, and his fans are proof that the world is ready for something sincere. "It's the difference between walking into a party at a swanky club and walking into a backyard barbeque," he says about the experience of listening to his songs. "It just feels good to be real."
We'd like to see Andy Grammer perform some of his songs on The Ellen Show. The Ellen Show is hosted by Ellen DeGeneres and is on NBC daily. The show features artists and actors releasing new albums and movies. Let's petition to get Andy on the show to perform some of his hit songs like "Keep your Head Up", and "Fine by Me".

Links
http://andygrammer.com
http://twitter.com/andyonellen
http://www.youtube.com/user/AndyOnEllen