Andy Smithers- Hall of Fame - it is about time!
63
people have signed this petition.
Add your name now!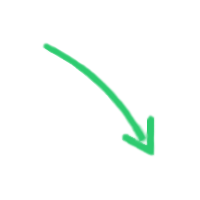 63

people

have signed.

Add your voice!
Maxine K.
signed just now
Adam B.
signed just now
Andy Smithers was a horseman.

That simple phrase says I all, but let me provide some details for this tardy nomination to the Hall of Fame. Read on if you need details, simply sign the petition if you agree. If you knew him or knew of him, it is about time!


Andy came from Vernon BC and spent the early years in around the many bush tracks of Kelowna, Kamloops, Penticton and Vancouver. Those hard scrabble years made Smithers the trainer he was. He understood how to train a horse, how to listen to what they were telling you and to keep it fun. It has been said that he was a mule skinner (false), a lumberjack (true) and a farrier (very true). *He made a very special bar shoe for a bad running horse: Peter Poole would have told you it was indeed Northern Dancer. He took care of his horses first and foremost. He treated them like they were stake horses: always bedded on straw, always the best feed, always the best care. His career path came naturally, it was in the blood. After serving in WWII as an Air Gunner and in the Royal Canadian Air Force, he went back to BC and worked for this father, Andrew Isaac Smithers. From hot walker, to groom and naturally on to trainer, he learned it all from another true horseman. The big money in BC was at Exhibition Park, so both Smithers became permanent fixtures there and Andy was winning 40-50 (1) races a season at this rainy bull ring. He would ship in to Edmonton, Calgary and Winnipeg for a big race and winter in Tijuana, Mexico. It was a tough life but Smithers was tougher. In the mid 60's Ex Park decided on night racing and coincidentally E.P.Taylor had finished his magnificent Woodbine so Andy headed east, not really knowing what to expect but it had to be better than Ex Park. And it was so much better.

(Andy has since been inducted in the BC Horseman's Hall of Fame)

The purses at Woodbine were enticing and after making some good early contacts, Smithers settled into becoming a major force on the Ontario racing scene. Those were the heydays of names like Smithers, Merrill, Cavalaris, Mann, Starr, and jockeys like Gomez (el perfecto!), Kelley, Fell, Hawley, Harris, Platts, Grubb, Dittfach, and prominent stables like Gardiner, Kinghaven and Windfield's Farms. Smithers trained for Kinghaven and brought an indisputable sleeping giant back to life with the 1974 Shady Wells winner Deep Star and purchased many of the foundation mares that kept Kinghaven going. He trained for Ernie Lieberman, JL Smallman, Ryland H. New, Sam Bass, Dr Bennett, FB Fraser, Calvin Sturrock, Frank Lynett and Zeus Farms just to name a few. Smithers' statistics are as impressive as any of the era, even more so considering he never had more than 30 horses at the track at any given time. It was truly remarkable. His recognized wins total over 1,063 (2) and there are many unrecognized: he would ship to local trainers if he couldn't be on site: BC Derby winner In 1974, Norland was Smithers trained (Norland also won the Quebec Derby): 1965 West Virginia Derby winner Pantuity was a ship in. There are many more.

From 1962 to the early 70's he was always on the leader board at spring, summer or autumn meetings.. In 1963 he had 48 wins and increased that to his best years in 1967-1968 where he was leading trainer in Canada with 153 wins and 99 after his Florida campaign. (3) In 1967 he had the second highest percentage of wins per start and placed third in North America. (4) He held 4 Ontario training titles: summer and fall of 1967and 1968. Again, no mean feat considering the number of horses he had at one time. One day way back when Fort Erie was still A racing, he sent 6 horses to the post, had 4 winners 1 second and one 3rd. (5) He never stopped: 2 days off duck hunting while his horses shipped to Florida was the limit. He truly loved the game. I know for a fact that he never missed a day at the races. He went for the full card- whether he had runners or not. Smithers wintered in Florida stabling at Gulfstream but racing at Hialeah, Calder and the old Tropical Park. He shipped in to win all over North America when the conditions suited: Edmonton, Calgary, Vancouver, Chicago, Detroit, West Virginia, Atlantic City, Montreal all have major races won by Smithers. Those were the days of "contract" jockeys and more than one top jockey went through the camp of hard knocks. Wayne Harris, Jimmy Kelly, Brian Swatuk, James Walford, Ron Turcotte, Red Pollard, Frank Barroby and Avelino Gomez all rode for Smithers. George Woolf award winners Earlie Fires and the late Donny MacBeth –racing legends- rode and won for Smithers.

Racing would not have been what it was in the "old days" of the 60's and 70's without Smithers and his peers. The shedrows were lively and there are many, many stories- ask anyone over 60 still on the track if they have an "Andy story". They most probably do. Some good (Sid Attard) some not so good (David Wilmot) but always colorful and Andy was always true to himself. He wore a hat because that is what gentlemen did and his iconic square-dance tie was only due to regulations in the clubhouse dining room. He told more than one powerful owner to go and "rub salt". His forté was platers- taking a cheap but good horse and training it up the ladder to handicap and sometimes stakes. It was just plain fun for him. He loved to cash a bet and he loved the game. Win, lose or draw it was his life.

Some of the stakes he won include:

Bold Venture Stakes- Briartic 1971/ Coup Landing 1972

Connaught Cup Stakes – Briartic 1972

Duchess Stakes- Essie B's Venture 1971

Fury Stakes- Bunty Escar 1978

Highlander Stakes- Coup Landing 1971/ Briartic 1972

Kind Edward Breeders Cup- Laughing Bill 1970/ Stradwin 1971

Nassau Stakes- Two Rings 1974

Prince of Wales Stakes- New Pro Escar- 1971

Segram Cup Stakes- Galindo 1964

Shady Wells Stakes- Deepstar 1974

Star Shoot Stakes-Regal Gal 1976

Summer Stakes- Admiral's road 1969

Victorianna Stakes – Regal Quillo 1978

Vigil Stakes- Gauchesco 1967

Whimsical Stakes – Anxious Age 1970

Woodstock Stakes- Kamakura 1970

BC Derby-Norland 1974

Speed to Spare

Canadian Derby – twice

I know that you will take all of this into consideration to recognize the racing great that is Andy Smithers and finally get him in the Hall of Fame.