Andrews School Zone Safety
78
people have signed this petition.
Add your name now!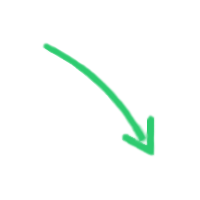 78

people

have signed.

Add your voice!
Maxine K.
signed just now
Adam B.
signed just now
Please use this opportunity to express your specific concerns in the "comments" section of this signature petition. Also, view other residents concerns by clicking on "Signatures" at the top of this page.

* * *

We're new to town.  In August 2012 we bought a home near the intersection of Ave K & 9th St, across from the southeast corner of Devonian Elementary. As our 2nd grader walks to school every morning, we became immediately aware of the traffic dangers at this 4-way stop intersection.
On Tues, Sept 23rd at about 7:45 am, a neighbor & I witnessed 3 students come within inches of being struck by a pick-up truck in the middle of this intersection. It was apparent that the driver simply wasn't paying attention.

On Mon, Sept 29th at about 7:30 am, another child & I were in the middle of the crosswalk when we were nearly hit by another vehicle. I believe this was due to the driver simply not seeing us since it was still dark as the child attempted to cross at the crosswalk to get to school.  I believe that we were not visible on the far side of this crosswalk, as there is no corner street light (view this video at the top-right of this page under "Links").

In the timespan of one single week, there were 2 incidents involving 4 students narrowly escaping being hit by a vehicle, while they were within a designated crosswalk that accesses the school grounds.

This is the same crosswalk that is staffed by the school in the afternoon.  There is a need to have this crosswalk staffed in the mornings as well.

I have been given assurance from the city manager that their office & the AISD are discussing & meeting about ways to address our school zone safety. I was reminded that there are many factors to consider in determining the most effective route of action, which I recognize.  However, in the interest of the immediate safety issue, at this single intersection, I have taken it upon myself to voluntarily staff it.

While we await a decision, I ask that the residents of Andrews to sign this petition as an expression of solidarity as it relates to the welfare of the students of Andrews.  By signing this petition, you are urging the City of Andrews & AISD to act swiftly in addressing traffic safety concerns in ALL our school zones.
Be Heard. Be Informed. Be Involved. Please Sign.

The safety of the students that use these crosswalks to get to school in the morning is important, & their health & well-being should not be jeopardized as they attempt to get to school.
Sponsor
Mark and Laurel Weaver, parents 575-652-5101 text marknlaurel@gmail.com
Links