Anderson District 4 Athletic Facilities
195
signers.
Add your name now!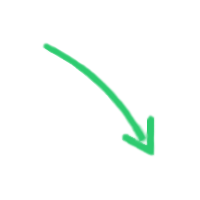 195

signers.

Almost there!

Add your voice!
Maxine K.
signed just now
Adam B.
signed just now
To the Members of the School Board
We live in a community that is in need of help. Our children in particular are lacking in many ways that are critical to their future success in life. As parents, we chose to live here because of the community that we love and want to see prosper. It is widely known and validated by data that our schools and community as a whole are stagnant and not positioned for growth. School enrollment shows no growth since at least 2003 and we know many of our community members are moving to other towns and schools due in large part to a lack of amenities available to their children. If we give families a reason to select Anderson 4/Pendleton, along with our outstanding academics, our community will grow and thrive. This is an on-going conversation in many households, including my own and it is a distressing proposition that we must address now.
While big ticket items such as new school buildings are important and not to be dismissed, you have the opportunity to make a decision and begin immediate actions in an area that has been promised to our children and would make immediate and positive impacts. The athletic, physical education and recreational facilities that are provided in this community as a whole are deplorable. At the high school for example, the existing track is 20 years old, crumbling, made of a substandard material, too small for competition and causing a high rate of stress injuries in our children. The Cross Country team has no course and runs hundreds of miles each year on paved surfaces, through parking lots and alongside busy roadways. As a result, the State Champion track team and a cross country program that consistently wins the state championship trains prepares in dangerous and unhealthy conditions and embarrassingly is unable to host home meets . Think back to your time in High school, imagine the loss of not being able to compete in front of your friends, family members and community? These student athletes travel for every single competition which is not only a competitive disadvantage in the sport but also puts them all over the Upstate on school nights and creates a disadvantage for them in the classroom.
The situation with the track and cross country teams are clear examples of what we feel is a larger issue for many of our athletic teams. The baseball field is positioned beside the main road in front of the school and it, along with the softball team field are substandard facilities. The stadium field and practice field are so heavily used by multiple sports that the fields are reduced to dirt over the majority of the field by mid-fall. Finally, the support facilities that prepare our kids for practice and competition are grossly inadequate. The weight room is so small and outdated that strength training and conditioning suffer greatly, the Athletic Training room is a closet with no space to turn around and the locker rooms are far below an acceptable standard. We all support a larger range impact plan for school buildings but believe that we should not and cannot wait for athletic facilities that are needed today. The District owns the necessary land, it is located in an appropriate place and the funding is in place to start right now. The addition of the Athletic facilities not only serves student athletes but all students and the community. Physical education classes will benefit as will organizations such as the ROTC and band. School and community spirit will rise as will attendance and support at home events. Younger children in our elementary and middle schools will have the opportunity to attend many different activities and sports and as a family, we can watch and support our kids. Please help us provide the environment we all dream of when we envision the school experience of our kids as individuals, families and a community.
Pendleton and Anderson District 4 have wonderful people that work very hard and want to see the children in our care thrive and succeed. The teachers and coaches are committed to putting our kids in the best position possible to succeed both now and later in life. Parents, grandparents and supportive members of the community volunteer time, donate resources and come out to support our kids in strong numbers. We are here today to ask that you, our members of the School Board, step up to make decisions that send powerful messages of support and hope to our community. The approval of an athletic facilities plan that is comprehensive and forward thinking, is something that provides immediate relief in an area of critical need, sends a message to our kids that we support their dreams of success and gives our coaches, trainers and administrators the opportunity to do their work on a level playing field (pun intended) J.
Thank you for listening to our plea for your decision to move forward on the Athletic Facilities plan immediately so we can not only keep our current families but show prospective new families that we all care and collectively make decisions that support our kids!