An Open Petition to Mrs. Fanny LAW FAN Chiu-Fan
39
people have signed this petition.
Add your name now!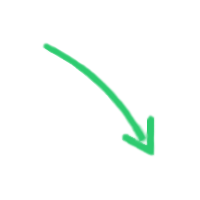 39

people

have signed.

Add your voice!
Maxine K.
signed just now
Adam B.
signed just now
An Open Petition to Mrs. Fanny LAW FAN Chiu-Fan by current and past St. Marians' community.
我們是一群嘉諾撒聖瑪利書院畢業生。就本校畢業生羅范椒芬作為前教統局局長及現任行會成員,於2014年9月30日接受《有線電視新聞》訪問,指佔中集會示威者「暴力對付警方人員」等言論予以強烈譴責。促請其緊遵母校校訓,認清事實;妥切履行行會職責並聯同其他成員向特首施壓,直接正視和平示威人士普選訴求。現請歷屆師生和組織加入聯署。
-------------------------------------------------------------------------------
Current and past students of St Mary's Canossian College may sign this letter by including your full name ,year of graduation, as well as your titles preferred, with your comment.
-------------------------------------------------------------------------------
An Open Petition to Mrs. Fanny LAW FAN Chiu-Fan
We are a group of current and past St. Marians who strongly regrets and condemns Mrs. Fanny Law Fan Chiu-Fan's (hereafter referred to as "Mrs. Law") recent statements made during i-CABLE news phone interview dated 30 September 2014
(http://cablenews.i-cable.com/webapps/news_video/index.php?news_id=442487 )in response to the RTHK program she attended on 29 September 2014 (http://www2.hkej.com/instantnews/current/article/908078/羅范體諒警方+師妹泣訴%3A拿出良心) .
During the i-CABLE news phone interview, Mrs. Law accused the demonstrators for confronting the police force violently in the Occupying Central movement. She also apologized to the Hong Kong Police force and publicly justified police's massive deployment of tear gas canisters against protesters on 28 September 2014
Mrs. Law's statements has, in our view, inappropriately rationalized the use of unnecessary and unreasonable violence by the police force. The use of 87 tear gas canisters, pepper spray and batons against unarmed protestors is unprecedented and has demonstrated the lack of self-restraints in the enforcement of law. We are concerned that Mrs. Law's statements may encourage heavy-handed police tactics in future similar situations, which should by no means be recognized in Hong Kong where freedom of speech is highly treasured.
With regard to Mrs Law's pledge to members of Hong Kong in her website, Mrs. Law vows to foster harmonious communication between the executive and the legislature as NPC deputy and ExCo member. In this critical juncture, we believe it is Mrs. Law's obligation to honestly reflect the public's outcry for a more liberal political framework to the NPC, let alone heeding to students' calls in the protests as a former Permanent Secretary for Education and Manpower. After all, it is the long-standing preachment of our alma mater that each and every St. Marians should signify the Gospel way of truth and fullness of life in our action, as enshrined in our School Motto 'One Heart and One Way'. Deeply inscribed in our hearts were the virtues of independent thinking and the pursuance of truth. We urge Mrs. Law, as a citizen and a public figure, be responsible for her own speeches, and to judge and opine public matters with integrity.
We hereby condemn Mrs. Law's statements and demand her to :
1) Apologize to the public for her wrongful justification for the use of unnecessary and unreasonable violence deployed by the Hong Kong police force against unarmed demonstrators
2) Honour her duties as an ExCo member honestly and conscionably according to her pledges to the public, and to provide true and constructive opinions to the Chief Executive regarding the discussion of Hong Kong political reform.
We, the St. Marians, were nurtured to be the outspoken members of the society, speaking high of virtue and love. We sincerely hope Mrs. Law to recall the integrities that our alma mater has endowed upon us, and to affirm the duty of being the right model for the past, current and future St. Marians.
A group of concerned St. Marians:
- Gloria Chang Wan Ki, Class of 1997, MSc Development Studies, LSE
- Raees Baig, Class of 2001, Assistant Professor, Department of Social Work CUHK
- Monique Yim, Class of 2001, Multidisciplinary artist, educator, cultural, theatre and film worker
- Li Ying Lam Carol, Class of 2007
- Tsui Pui Ki Ivy, Class of 2008
- Lee Siu Mei Mimi, Class of 2009
- Chan Yuk Yee Audrey, Class of 2009
- Wong Wing Yan Crystal, Class of 2009
- Tong Tsz Ying Christy, Class of 2010
============================================
「強烈譴責羅范椒芬女士言論不當」聯署聲明
我們是一群嘉諾撒聖瑪利書院的舊生和同學。對於羅范椒芬女士(下稱「羅女士」)於2014年9月30日有線電視新聞訪問中之言論,我們表示極度遺憾並予以強烈譴責。
羅女士於接受有線新聞訪問時,指控示威者於佔中運動中暴力對待警方,並向警隊各階層道歉及作出辯護,公開表示警方於2014年9月28日向示威者發放催淚彈為合理做法。
我們認為,羅女士的言論,將警方執行不必要武力的行為合理化。警方對非武裝之示威者發放共87枚催淚彈、發射胡椒噴霧和使用警棍均為前所未見;而且此舉反映警方於執法過程中欠缺自我克制。我們擔心,羅女士之言論會鼓勵警方於未來類似的情況中,繼續使用粗暴的打壓手法。此手法於高度珍視言論自由之香港,是絕對不能被認可。
身為港區全國人大代表和香港行政會議非官守成員,羅女士誓言「願意充當香港與內地,行政與立法機關之間的橋樑,增進雙方的善意和合作。」在這個關鍵的時刻,我們相信羅女士理應履行其職責,誠實地向全國人民代表大會反映市民對放寬政改框架的訴求。再者,羅女士身為前香港教育局常任秘書長,更是責無旁貸,理應正視示威學生的訴求。嘉諾撒聖瑪利書院校訓「一心一道」中,「一道」是福音中所指「對真理的追求」,教育每個「聖瑪利人」保持一顆追求事實的心。我們促請羅女士謹遵其母校校訓,每當評論任何公眾事務,既保持正直誠實的原則,亦為其言論負責。
我們向羅范椒芬女士提出下列要求:
1) 就其為警方對非武裝示威者執行武力之行為作出辯護,向公眾道歉。
2) 正直誠實地執行其行政會議成員職責,並履行對公眾之承諾,向行政長官就政改提供真確和建設性的意見。
最後,我們懇請羅女士切記其「聖瑪利人」的身份,以身作則,謹言慎行。
一群關注學校的舊生:
- 張韻琪, 1997年畢業生, 發展研究碩士, 倫敦政治經濟學院
- 碧樺依, 2001年畢業生, 助理教授, 香港中文大學社會工作學系
- 嚴穎嘉, 2001年畢業生, 跨媒介藝術家、教育者、文化、戲劇及電影工作者
- 李映霖, 2007年畢業生
- 徐珮琪, 2008年畢業生
- 李少薇, 2009年畢業生
- 陳鈺儀, 2009年畢業生
- 王詠欣, 2009年畢業生
- 唐芷瑩, 2010年畢業生