An Open Letter to Vanderbilt Divinity School
24
people have signed this petition.
Add your name now!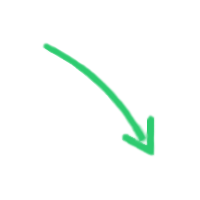 24

people

have signed.

Add your voice!
Maxine K.
signed just now
Adam B.
signed just now
If you sign, please include your degree and graduation year.
To the School of the Prophets,
We are writing both to express a strong desire which we, the undersigned students and alumni, feel passionately about, as well providing a note of encouragement to the faculty, staff, educators, and mission of VDS. In 1990, a landmark Civil Rights legislation was passed – the Americans with Disabilities Act. Due to its far-reaching implications, the ability of our friends, families, and neighbors with disabilities to engage with the world around them was greatly increased and protected. Public buildings became accessible, rights to work and learn were lifted up, and individuals with disabilities were deemed worthy of the same respect and celebration that all of us deserve. Truly, we were making smooth a highway in the desert, lifting up the valleys, making low the mountains, and turning the rough ground into a plain.
However, the faith communities of our country – despite their willingness to advocate for this law – asked to be exempt from its provisions. In the 25 years since the initial passing of the ADA, faith communities have fallen further behind in inclusion, accessibility, and welcoming. As Vanderbilt Divinity students and alumni, however, we have all been taught that we ought not silence our voices when we earnestly believe we are called to speak. As prophets, you reminded us that we are called to speak truth to power, and to set before the people the consequences of blessings and curses. With your encouragement, we have set out on lives dedicated to exposing the hope of prophetic promise.
Today, that promise has a specific goal. Religious communities across the nation, be they Christian, Muslim, Jewish, Buddhist, Hindu, Unitarian, or any other expression of faith, are being asked to sign the ADA 25th Anniversary Pledge. As students and alumni, we ask for VDS to publicly join that list of signatures. This is a symbolic act of welcoming and a mark of humble willingness to include those who rarely are offered the chance at fruitful community. As a show of solidarity to those with disabilities, and in conjunction with the other faith communities who will commit to inclusive, accessible, and welcoming religious organizations, we ask for your support.
Issues of inclusion are not merely solved with building better spaces, but with changing attitudes and invisible barriers. We believe that this is not simply in line with the goals of Vanderbilt Divinity, but that it is an opportunity to help disseminate valuable and life-giving support throughout the vast networks of other students, alumni, and faith communities that VDS touches. We are specifically asking that in addition to signing this pledge, Vanderbilt Divinity School will send out this opportunity through its networks with the recommendation that faith communities sign on as well. Will you commit to love and justice in a tangible mark for our sisters, brothers, siblings, friends, and neighbors with disabilities with us in this way?
With deep respect and hope,
The students and alumni of Vanderbilt Divinity School
(Please include graduation year, degree, and full name when signing. This is an effort to invite VDS into the ADA 25th Anniversary celebration. The full pledge, written by the Interfaith Disability Advocacy Coalition in conjunction with the National Coalition on Faith and Disability is found at http://faithanddisability.org/projects/ada-25th-anniversary/ada-pledge-for-religious-communities/