An open letter to Prof. Dame Nancy Rothwell
1201
signers.
Add your name now!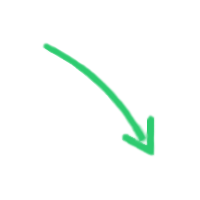 1201

signers.

Almost there!

Add your voice!
Maxine K.
signed just now
Adam B.
signed just now
Dear President and Vice-Chancellor,
I wish to express my dismay and disappointment over the intransigence of the representatives of the UK Higher Education employers, who are refusing to make any improvement on the 2013 national pay offer of 1%, and to ask you, as a matter of great urgency, to inform the Universities and Colleges Employers Association (UCEA) that you support a significantly improved national pay award.
I believe that all employees at this great university deserve your support and recognition for the role we play in delivering high quality research, education and services for our students. We should all receive fair pay that keeps up with the rising cost of living. Instead, we are being forced against our will into taking industrial action by the intransigence of your representatives on UCEA.
A combination of low pay increases and inflation has meant that the real value of university pay has fallen by around 13% over the last four years. You may not feel this yourself, but our incomes are being squeezed and many of us are beginning to struggle to make ends meet. Being forced to accept 1% means yet another real-terms pay cut at a time when UK universities, including The University of Manchester, are sitting on record cash surpluses and making massive investments in new buildings instead of staff.
UK universities have amassed a combined surplus of more than £1bn while the amount they spend on staff costs has gone down as a proportion of total income from 58.0% in 2001/2 to 55.5% in 2011/12. According to its financial statements, our own university had an operating surplus of £38.4m in the year ending 31st July 2013 (i.e. the year relevant to the 1% pay offer), and staff costs have fallen from 57.6% in 2008 to 51.2% in 2013 – despite yourself and other senior managers of the university referring to staff as being the "primary resource" of the university.
In addition to my own pay, I am also concerned about rising income inequality and poverty affecting people who work on campus and in the university's halls of residence. Around 80 staff of the university earn between £100,000 and £310,000 a year, but many others have low wages that cause them and their families to live in poverty and rely on ever reducing state benefits. The campus Trade Unions' pay claim included a request that all UK universities ensure that nobody working for them earns below the "Living Wage" level. I acknowledge that you recognise the value of paying a Living Wage to your staff and that you have achieved accreditation by the Living Wage Foundation. However, not all universities have signed up yet to the Living Wage; therefore, I ask you to encourage UCEA to put pressure on those who have not done so to implement it this year and thereby establish employment conditions that offer income security for the low paid.
In addition, while I welcome the university's Living Wage accreditation, it does not cover the many people – some of whom are employed on zero-hours contracts – who now work for UMC Ltd or the private companies to which the university has out-sourced much of its catering, cleaning and other services. Many of these people are on wages below the Living Wage. This is not in keeping with the university's Social Responsibility agenda. I therefore ask you to encourage the implementation of the Living Wage for everyone who works for the benefit of the university, whether they are employed directly by the university, by UMC Ltd or by outside companies contracted to do work for the university.
Finally, I ask you to instruct the university's Finance Directorate to divert the money the university saves when it deducts pay from employees who go on strike into a Student Hardship Fund. The campus trade union representatives requested that the university do this at the Trade Union Negotiating Group (TUNG) meeting on 10th February. In my opinion, as someone who cares passionately about students, this was a perfectly reasonable request – the University of Lancaster has already set up such a fund. However, I understand the proposal was met with something close to derision by the Director of Human Resources, who said the university's senior management team would never agree to such a fund. I sincerely hope you will disagree and order the setting up of this hardship fund as soon as possible.
UCU has announced a marking boycott with effect from 28th April. I can assure you that neither I nor any other member of UCU – or the other campus trade unions – relish escalating the dispute in this way, which will be so damaging to our students and the university's reputation, but UCEA's abject failure to negotiate in any meaningful way gives us no alternative.
As the President and Vice Chancellor of our university, you are in position to put pressure on UCEA to return to the negotiating table with a significantly improved pay offer and bring the current, highly damaging and unnecessary, pay dispute to an end. You are also in a position to ensure that everyone working for the benefit of The University of Manchester and its students – as opposed to directly for the university – is paid at least the Living Wage and that the Living Wage is adopted across the whole of the UK Higher Education sector. And you are in a position to maintain the goodwill of our students and alleviate the damage the dispute is doing to them by setting up a Student Hardship Fund.
Please accede to these requests. By doing so, you will express your support for fair pay for all your staff, not just those at the top end of the pay scale, for the university's Social Responsibility agenda, and for our students.
On behalf of The University of Manchester branches of UCU, UNITE, UNISON and with the support of the University of Manchester Students' Union (UMSU).