An open letter to ADU
14
people have signed this petition.
Add your name now!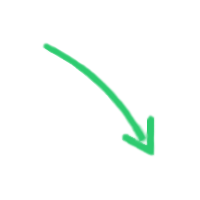 14

people

have signed.

Add your voice!
Maxine K.
signed just now
Adam B.
signed just now
Dear Dr. Hamdi
I write this letter regarding the uninformed changes that happen without prior notification to students. This happens to a lot of courses, but students do not complain as the change does not affect them and happens equally to both female and male sections. But since the previous semesters, it has shown unjustifiable changes by putting instructors who misuse the dominance they have over the lack of faculty.
One real-life example is with Dr. Makthar Sarr in which I was close to an A but missed it while female sections had Dr. Hatem. Dr. Makthar had set for extra content with more time complex and more strict rules as to show each written answer to the camera while Dr. Hatem had a computer-based exam with Multiple choice questions with lesser content. No action to date has been taken to date neither do I feel to follow up with this.
Now currently my problem is the uninformed change that happened with CSC-408 changing the instructor from Dr. Heba to Dr. Mourad elhadef for the 9:00 A.M. - 10:30 A.M. I solely took the course with the parameter it is not Dr. Mourad. As seen before Dr. Mourad also is another version of Dr. Makhtar setting assignments to his own will and the female section has Dr. Heba. The sole condition of segregation of males and females were both would receive equal resources and I believe it applies to faculty too. This review is not by me alone but also by many other students both in ADU as well as worldwide. This is a link that contains the review of his previous students from Canada which I got from Google on the first page when I typed his name in the search bar.

https://www.ratemyprofessors.com/ShowRatings.jsp?t...
I believe the only reason he is not reported is due to his dean status and an internal survey should be taken of him to see the real results not SET surveys. I am speaking on behalf of a lot of students as they fear Dr. Mourad will ruin their future if they complain about him.
We expect swift action on this matter before the classes start on 21/02/2021.
Students internally have started planning to take it to the Ministry as well as on social media about the atrocities happening in the university starting from the fee difference of Al-Ain Campus and Abu Dhabi campus and how an internal threat email was sent to not register in Al-Ain or else would be dropped and not allowed to register which is not sanctioned by any one of the stakeholders. There is also a conspiracy that the reason such instructors are kept as students will be continuously withdrawing or failing and forced to retake courses with the same instructors. It has been proved in many instances when taken with different instructor students have been much better. They want to state the fact that they are not the golden goose that keeps laying golden eggs for the profits but the future of tomorrow which must also be considered. Please consider we are facing a pandemic and don't introduce another disaster of sending us to the psychiatry ward.
I hope you understand the frustration faced and believe you will take an appropriate decision and contact the right people to fix the mistakes mentioned above before it goes higher-ups and to the public. I really wish to graduate peacefully.
Regards