American Express Protest Against Unfair Rate Increases!
84
signers.
Add your name now!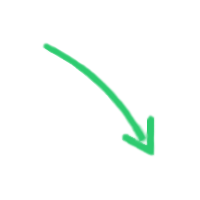 84

signers.

Almost there!

Add your voice!
Maxine K.
signed just now
Adam B.
signed just now
We, the Card members of American Express, are insulted and outraged by the recent forced rate hikes and contract changes. It is a despicable act of malice and a felonious one in nature. Without question, American Express in a maligned gesture against their card members quickly imposed interest rate hikes and contract terms prior to the enactment of the Credit Card Reform Act of 2009. This reform bill was enacted by President Obama's administration to protect the consumer from the greed and maliciousness of credit card companies intent on capitalizing their profits at the expense of their cardmembers. The Executive Vice President and General Manager, Consumer Card Division of American Express, Larry Sharnak, testified before the House Financial Services on April 17, 2008: "We do not increase an individual customer's interest rate-or APR-for any reason other than the customer's performance on that particular account. If you are an American Express Cardmember, your interest rate will be increased to a penalty rate only if you violate the terms and conditions on that specific American Express account." Mr. Sharnak continues his testimony before the sub-committee: "As you know, the capital markets are experiencing considerable uncertainty, which has had an impact on the cost of commercial borrowing. Even for well-capitalized, A-rated companies, like American Express, interest rate spreads are extremely high. This means that the rate reductions American Express has passed along to consumers have exceeded the reduction in our own cost of funds. As I mentioned earlier, American Express will not increase an individual Cardmember's interest rate based on their performance with other lenders, or based on a change in our cost of funds. Moreover, we will not raise a Cardmember's interest rate because of their performance on another American Express account." http://financialservices.house.gov/hearing110/sharnak041708.pdf As a unified body, we the Cardmembers of the company trading as American Express, hereby reject, and disavow the 2009 Rate and Contract changes enacted by American Express and imposed upon the Card members. Therefore, we protest against American Express and its subsidiaries until such time the 2009 rate increases and contract term modifications are eradicated and the original rates and terms of all contracts are restored in their entirety, and the existing balances are reverted to their original state. The Cardmembers of American Express are united in this necessary and honorable endeavor to oppose, renounce, and condemn the changes imposed upon each and every member worldwide and therefore agree to the following; 1) All Cardmembers holding any type of American Express bank card, whether or not it is paid in full or remains open, agree to cease and discontinue use, in any fashion, of said card. 2) To boycott any and all establishments trading in any form or capacity whosoever accepts, promotes, or advertises the use of an American Express bank card at their establishments or their subsidiaries. 3) We recognize our existing balances at our original terms and rates with American Express as a debt to be paid in its entirety. However, we are cognizant of the recent edicts inflicted upon the Cardmembers by American Express and the increased duress imposed upon all members under the present economic conditions and seek retribution as a result of their mandate. 4) All American Express Card members, both former and present, unilaterally agree to inform, aid, and enlist the services and assistance of anyone or any business who disavows the recent actions imposed by American Express and its subsidiaries by publicizing through any means possible the reprehensible act initiated by American Express upon its cardholders. 5) Until such time American Express abandons their recent directives, in conjunction with the objections and express opposition by this unified body of cardmembers, we agree to be united in our quest to send letters of protest to the American Express company, all news agencies national and otherwise, congressional representatives and/or the committees they may represent, the President of the United States of America, and all personal contacts to collaborate our efforts to expose the American Express company and it subsidiaries for exploiting an act of assistance to the American people to further their own prosperity and personal wealth. We, unilaterally and in an act of unification by our signatures below, put forth the above protest to formally confute and abrogate the injustice inflicted upon our families and ourselves, the Cardmembers of American Express.
Sponsor
This petition is for all American Express cardholders who wish to unite in protest against the recent rate hikes and contract modifications dictated by American Express.
Links
Why should you not use the American Express credit card Because . . . if one million people refuse to use the American Express credit card it will cost American Express $90 million dollars a month! Share your views! Voice your opinions and outrage below; http://www.creditaddict.com/archives/american-express-amex-change-in-cardmember-terms-apr-rate-increases/ http://www.complaintsboard.com/complaints/american-express-c240394.html#c414814 http://www.creditmattersblog.com/2009/05/singing-american-express-blues.html#comment-form http://www.whitehouse.gov/ http://www.fdic.gov/consumers/ http://financialservices.house.gov/contact.html http://loudobbs.tv.cnn.com/ http://www.cnn.com/caffertyfile http://www.alivelshi.com/