"American Preservation Amendment"
18
people have signed this petition.
Add your name now!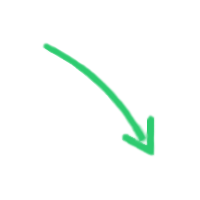 18

people

have signed.

Add your voice!
Maxine K.
signed just now
Adam B.
signed just now
I want to propose an idea to all Americans for you to present to all.

I want to add another amendment to the "Bill of Rights stating " no one person or government shall have the right to abolish or protest any rights within "The BILL of RIGHTS"

It's called the "American Preservation amendment"

In my view any attempt to circumvent the Constitution is a direct act of terrorism and leads to the dissolve of America.
State autonomy "DOES NOT SUPERCEED FEDERAL LAW NOR DOES IT SUPERCEDE THE US CONSTITUTION, n ALL ITS COMPONENTS SUCH AS THE BILL OF RIGHTS "
What these states are and have been doing to erode gun rights is illegal,immoral, offensive, un-constitutional, and honestly speaking in my opinion treasonous to America and its people. !
" American preservation amendment"
Any attempt to circumvent the bill of rights or any part of the US Constitution is treason, and any public servant paid by " we the people" will be immediately removed from office and prosecuted for treason.
"Any attempt to erode our Constitution shall be met with swift justice and dealt with immediately "
Example :
All these little laws, 10" barrels , 16" barrels, fed tax stamps,,SBR'S this SBRs that,,etc.. 10 round mag capacity,,,,,bayonet lugs..
922 r,,,,,all of these regulations seek to circumvent our Constitutional rights governed under the 2nd amendment. ,and more importantly granted from Our Creator 1st, and well maintained by "we the people"
It's time we get 100% serious on this breech of constitutionality, I feel Trumps office needs to be pressured,,,everyone must use thier will and purpose upon his office,,
Besides trying to elect great leaders, in the amount we need and Leveraging Trumps office, tell me,,,,what's next on our bucket list,,,,,option C nobody wants, but remains the last refuge to maintain freedom and liberty in an evil,lopsided, most corupt system.
If you have a better solution, that hasn't been invented in over 5,000 yrs,,I'm all ears.
Make no mistake,,it's time we Penn a new constitutional amendment , some will claim it's not necessary. I say it is,,, what do you say.?
We need to now have a penalty, a cost associated with breach of public office n oath,,,a price NOW must be paid in trying to erode AMERICA.
In history certain things become inevitable, irrefutable, and Ironclad.
Our forefathers would agree, it's time for change being implented with words backed by actions, to ignore the importance of this is to jepordize America.
Sincerely,
Paul Angelo Barca