Let's Bring American Pharoah To Saratoga Race Course
141
people have signed this petition.
Add your name now!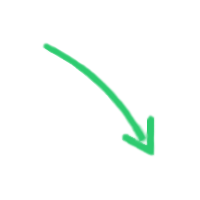 141

people

have signed.

Add your voice!
Maxine K.
signed just now
Adam B.
signed just now
Let's Bring American Pharoah To Saratoga
Help us bring American Pharoah to race at historic Saratoga Race Course. Racing fans are the lifeblood of the racing industry. And those of us who love Saratoga Race Course understand that having Triple Crown winner American Pharoah race in either the Jim Dandy or Travers Stakes would be one of the greatest days not only in Saratoga history but in racing history. Please sign this petition, "Let's Bring American Pharoah to Saratoga," and send it to your friends via email, facebook, twitter or any other social media you have. Let's bring the champ where he belongs to race on the hallowed grounds of Saratoga Race Course.
On Saturday, June 6th, American Pharoah made history, joining an elite group and becoming only the twelfth Triple Crown winner. On Saturday August 29th American Pharoah can join an even more exclusive club by becoming only the second Triple Crown winner to be victorious in the G1 Travers at Saratoga.
Eight previous Triple Crown winners raced at Saratoga during their careers - seven of those won there. But, only Whirlaway was able to capture the Travers - the "Mid-Summer Derby".
Saratoga - the oldest racetrack in America - is an iconic horse racing location, tabbed by Sports Illustrated as one of the Top Ten sporting venues in the country. Likewise the Travers is the oldest stakes race in the United States. For history and prestige it's hard to argue against Saratoga and the Travers.
A win at Saratoga is a special prize. A win at Saratoga, in the Travers, by a Triple Crown winner is legendary. A feat accomplished only once before. Racing fans thought conquering the 37-year Triple Crown drought was amazing - but it has been twice as long, 74 years, since Whirlaway added the Travers to his wins in the Derby, Preakness and Belmont Stakes.
The last time a Triple Crown winner attempted to win the Travers, Affirmed in 1978, a then-record, wildly entusiastic crowd attended - and certainly that level of fan participation and exhilaration can be expected again this year with an appearance in the Saratoga starting gate by American Pharoah.
Can American Pharoah achieve what the likes of Gallant Fox and Affrimed were unable to? Can he come to the iconic Saratoga and win the historic Travers? It would be not only a great "Saratoga moment" but a great "American sports moment". Can he do it? Let's find out!
John Signor "Saratoga Race Course is second to none and fans from around the country and in the Capital Region would love to see American Pharoah race at this historic track. Saratoga Race Course is a jewel and represents our Major League sport in upstate New York. It is the oldest race track in the nation, hosting one of the most prestigious and oldest races, the Travers Stakes,"
Jack Knowlton, Saratoga resident and owner of Kentucky and Preakness Stakes winner Funny Cide, said, "I applaud Capital OTB's efforts to help bring American Pharoah to beautiful, historic Saratoga Race Course. One of the biggest thrills of my life was when Funny Cide raced at Saratoga and sharing that experience with more than 50,000 of the best racing fans in the world. Having a great horse like American Pharoah race at Saratoga and adding the Travers Stakes to his resume would be one of the greatest days ever at this historic track."
Roddy Valente, local prominent thoroughbred owner, said, "I have always said that 'Saratoga racing is like Christmas in July.' Having American Pharoah race in the Travers Stakes this summer would be the best Christmas present the horseracing industry could ever get."
Paul McCullough, owner of 15 Church, said, "Being a longtime horseracing fan and owner of a business in Saratoga Springs, American Pharoah racing at Saratoga Race Course would be great for the racetrack and for the entire Saratoga region."
Capital District Regional Off-Track Betting Corporation is a Public Benefit Corporation covering 16 counties and the City of Schenectady in upstate New York. Capital OTB supports the racing industry and provides revenues to local governments. Capital OTB operates its own horseracing TV station and broadcast live morning programming from Saratoga Race Course each of the 40 days of the meet.