Americans Pushing For Strict Stipulations on Stand Your Ground Laws Across the United States
146
people have signed this petition.
Add your name now!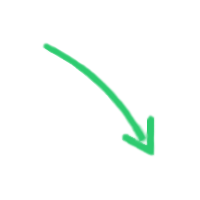 146

people

have signed.

Add your voice!
Maxine K.
signed just now
Adam B.
signed just now
Dear Congress:
It is with a heavy heart of great sadness and outrage that I charge you to pass a federal law applicable in all 50 states that will put a stipulation on the stand your ground laws. Currently, states are deciding for themselves when deadly force may be used. In some states deadly force is considered to be deemed "allowable if onefeels threatened, though thethreat may not have been real." This is not acceptable and has led to the death of Trayvon Martin, while George Zimmerman walked free, whereas the law failed to protect Marissa Alexander a mother whose life was actually in danger and only fired a warning shot to protect herself and her baby against someone whom the courts had granted her a restraining order.
The federal mandate sanctioning these state laws must be that in all 50 states, the law only applies in cases where you have not initiated a physical confrontation with someone who was not in a position to harm you unless that person is threatening immediate and imminent physical harm to you oranother human being. In other words, if you are safe and nobody's life or safety is in danger, you may not begin a physical confrontation and then be protected under the law. However, deadly force is justifiable if there is an actual threat to the person's life from a physicalaltercation that was not initiated by the person fearing for hisor her life. Also, if one is protecting the life of another human being that is in danger. This includes if someone has broken into your residence. Only then can we rest assured that those people who seek to administer vigilante "justice" by being hasty, overzealous, and trigger happy will face legal charges if they cause bodily harm to innocent people while people who are truly acting in self defense are protected.
Sincerely,
The Saving Outreach And Restoration (SOAR) Project
Sponsor
SOAR (Saving Outreach And Restoration) Ministries
Links