Amend Ontario Bill 210 to Protect Caregivers and Families
410
signers.
Add your name now!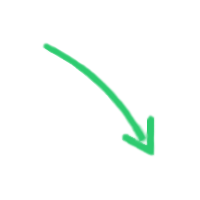 410

signers.

Almost there!

Add your voice!
Maxine K.
signed just now
Adam B.
signed just now
Bill 210: Why Amendments Are Needed, Delay Consultations

We the undersigned, want to work with the government to protect live-in caregivers and make sure Bill 210 has the intended results. Without amendments, the legislation will result in outcomes contrary to the government's objectives and intent.

Bill 210 is scheduled to be before the Standing Committee of the Legislative Assembly on Wednesday December 2nd, with clause-by-clause review Dec 3rd. We suggest delaying public consultations until February to make sure this legislation is right for caregivers and families. There are unintended consequences if this Bill is passed without amendments.

Bill 210 bans recruiters from charging fees to a foreign national for any service provided to the foreign national. That ban would include recruiters charging the foreign national for professional development programs to teach the professional skills needed to immigrate to Canada to pursue a better life through the Foreign Live-In Caregiver Program. Professional development programs include resume writing, interview skills, CPR and first aid training. Professional development programs translate into well qualified candidates coming to Canada as live-in caregivers.

Bill 210 also bans the foreign national from paying for the services of a lawyer or a licensed immigration consultant, if that consultant was an employee of a recruiter, or a recruiter. Professional guidance and counseling in all matters of immigration prevent mistakes that could negatively affect the outcome of their application for permanent residence.

By banning all fees to the foreign national, the entire financial cost now shifts to the potential employer in Ontario. Bill 210 would require the employer to assume responsibility for professional development training and immigration services in addition to having to pay a recruitment fee.

If Bill 210 is passed without any amendments, we estimate that the cost to an employer to bring a foreign live-in caregiver to Ontario, would be over $6,000 - with no assurances that a foreign live-in caregiver will stay with that family to fulfill the obligation of two years of documented live-in caregiver work to be eligible to apply for permanent residence in Canada. This caregiver option then becomes one only available to the wealthy, and even then, the financial risk may be too great. Families who require live-in support but don't have the financial means, will be forced to consider child/elder care on a cash basis, or hire illegal immigrants as caregivers.

The quality and quantity of available live-in caregivers in Ontario will decline if Bill 210 is passed without amendments.

Amendments Needed to Protect Caregivers and Families

Section 7: Protective Measures
1. Delay Section 7 coming-into-force until the regulations for prescribed exemptions have been written.
2. Under Section 7, prescribe a list of fees for professional development and immigration consulting within the regulations, as is the case in BC, Alberta
3. Engage stakeholder in regular discussions to update the list of exempt services and define the supporting documentation to implement the regulations properly.

New Section: Licensing of Agencies
1. Require a license to operate a caregiver recruitment agency as in Alberta and BC.
2. Require a caregiver recruitment agency to post a bond, in an amount significant enough to ensure that only genuine and legitimate recruiters will apply for and obtain foreign worker recruitment licenses, as in Manitoba.
3. Post a list of valid license holders' names on a government website as notice to the public as is done in BC and Manitoba.

Please read our attached Briefing Note along with the list of services that we feel should be paid for by the employer as part of recruitment, and the services that are optional and paid for by the caregiver. We are also attaching the CARE code of conduct so you have that as a reference for who we are and what we stand for.

Thank you for taking the time to review our concerns.

Sponsor
The following information is being provided by CARE, a coalition of caregiver recruitment agencies and associations united by the need to protect Caregivers Rights and Education.
Links