Amazon To Maintain Free Shipping to Israel Indefinitely
98
people have signed this petition.
Add your name now!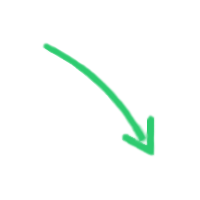 98

people

have signed.

Add your voice!
Maxine K.
signed just now
Adam B.
signed just now
When Amazon.com announced that they would offer free shipping on 50 million items to Israeli customers, few could have anticipated the outpouring of support (and orders) from the Israeli public.
In addition to being able to browse a Hebrew-language interface, Amazon's eighth international language option, Israel-based customers that place an order containing eligible items whose total value is over $49 can now enjoy totally free shipping — and so long as the order value is under Israel's VAT-free import limit of $75, there are no additional costs to pay whatsoever.
So why have Israelis placed more than one order for each member of the population since the deal was announced?
Israeli customers have suffered for far too long shopping in a market saturated with monopolies, oligopolies, and price-gouging local importers — who have mercilessly exploited Israel's protectionist economic policies and cumbersome import restrictions to the detriment of local consumers.
Despite its socialist underpinnings, modern Israel has developed one of the highest costs of living in the developed world — and, relative to income, the highest in the OECD.
And everything from needlessly pricey cameras to overpriced kitchen paper can be considered part of the problem.
To add injury to financial insult, Israeli businesses are notorious for providing poor customer service — a very stark contrast from Amazon, which lives up to its marketing claims as being the "most customer-centric company in the world."
Finally, the quality of goods sold in Israel is well-known to be of often middling quality.
A country of immigrants and innovators, Israelis have expended exhaustive effort on finding creative solutions for this problem — importing goods via container lifts, asking families to bring purchases with them when visiting, buying Amazon products while abroad, and latterly buying directly from Aliexpress, waiting months for inferior Chinese goods to arrive on their doorsteps.
For some time, Amazon Global has shipped a limited selection of goods to Israel, but the shipping costs have typically put those products above the import limit —or (when VAT and customs charges are accounted for) out of consumers' financial reach.
Never before has the Israeli public been able to shop affordably from a reputable international company such as Amazon from the comfort of their own country.
Sadly, despite the wave of consumer euphoria and orders emanating from Israel, Amazon is stubbornly refusing to comment on when this shopping bonanza might screech to a halt — exploiting Israelis' desperation in the hope of driving up order volumes.
We regret the use of this crude psychological ploy and think that, as a country of potentially loyal customers, we deserve better.
Therefore, we, the online shoppers of Israel:
Assert that we are fed up with ordering from second-rate local stores, Aliexpress, and eBay.
And that we are tired of being exploited by local monopolists for our simple desire to live freely in this country.
We are tied of paying too much for inferior quality goods and receiving terrible customer service when something goes wrong with them — or waiting months for products from China to arrive.
We petition Amazon to maintain their current free shipping to Israel offer on an ongoing basis — or to show transparency and inform us when it will end.
With our overwhelming adoption of Aliexpress and e-commerce*, we, as a nation, have shown that we are serious about supporting any company which is willing to explore this market and help make being a consumer in Israel a more satisfactory and fair experience.
The success which online retailers such as Book Depository, Zenni Optical, and ASOS have enjoyed in this geography is testament to Israelis' willingness to buy from anybody willing to sell — and to prove themselves to be responsible and reliable consumers.
If Amazon chooses to continue this offer, they will find a very loyal public only too eager to help them succeed.
A glimmer of hope has lit up the online shopping horizon and brought joy to our modest Israeli apartments.
Like the Hanukkah miracle thousands of years ago, we ask that Amazon keep the light of consumerism burning in our homes — at least just a while longer.
In conclusion:

We thank Amazon for their pioneering decision to open operations in Israel — and hope that, by maintaining the free shipping offer indefinitely, the company will continue to make it affordable for Israeli consumers to buy from the website.
** CONTEXT **
https://en.globes.co.il/en/article-amazon-launches-hebrew-interface-israel-delivery-offer-1001306702
https://www.timesofisrael.com/israeli-cost-of-living-among-highest-in-developed-world-report-finds/
https://blogs.timesofisrael.com/why-is-customer-service-in-israel-so-bad/
* Israelis are expected to order more than 14 million packages this month

Edited to add:
Amazon have received the petition, although a "member of the company's leadership team confirmed that "there's no definitive information as to when the offer might end:

https://www.danielrosehill.co.il/myblog/sign-my-amazon-petition/