Incentivizing the delivery of Amarin shareholder value
131
people have signed this petition.
Add your name now!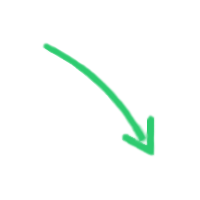 131

people

have signed.

Add your voice!
Maxine K.
signed just now
Adam B.
signed just now
The shareholders as signed wish to deliver a vote of no confidence in those named to the Board of Directors (https://amarincorp.com/board_of_directors.html) and the Executive team (https://amarincorp.com/executive_team.html), referred to as "Management." This action is due to the performance since the last shareholders meeting.
Second, the signers support the removal of John Thero as CEO, president and board member as well as removing him as the company's public speaker due to his performance over the past year in these roles.
Third, any compensation sought by management, such as that as outlined in the 2020 proxy statement is to be tied to the post FDA approval maximum price ($26) to incentivize a return of shareholder value.
The source of the complaint is the destruction of billions in shareholder value since May 2019. The primary deficiencies are as follows:
Continued support of John Thero as a public speaker. His speeches have never been positively received, it is typical for the stock price to decline as he speaks. His remedial speaking capabilities are no longer acceptable, shareholders had believed that the hiring of Gwen Fisher in May of 2019 would lead to an improvement, but it has not and she was inexplicably let go.
Continued failures in public relations with respect to press releases. The strategy of withholding information from shareholders and refusing to issue press releases has been a continued issue with many shareholders expressing displeasure but no changes. This can be particularly exemplified by the fact that two press releases were issued to announce the CEO received awards, yet not creating press releases for multiple important presentations including Dr. Bhatt's discussion at the ADA which analyzes the diabetes subgroup from the Reduce-It study.
A lack of coherent strategy in marketing. While most of the United States of America was at home due to the COVID-19 pandemic, Amarin logically decided to decrease it's face to face marketing spending, but failed to leverage direct to consumer marketing to enhance brand recognition. This is compounded by the unanswered question as to when the advertisements which incorporate the new label will be released, despite promises of "Mid 2020."
Excessive dilution and compensation. It is insulting to shareholders to have voted 96.8% (per 2020 proxy statement) in favor of additional compensation only to have an additional capital raise (dilution) be thrown in their faces in July of 2019. Performance has not matched the compensation awarded, exacerbated by the preplanned sales which typically lead to most of the shares awarded being sold. The optics of this further hurts shareholders as it appears that even management does not believe in their company.
Unnecessary surprise ADCOM. The management team is ultimately responsible for the submission package which was delivered to the FDA for the sNDA. Originally, priority review was granted, however this was rescinded in August 2019. This bring questions into the competence of management as to why an ADCOM was announced so late into the approval cycle. John Thero's poor public speaking skills were highlighted at the press conference which followed the announcement, with his inability to answer questions on the supposed Mineral Oil-Statin interaction which are directly answered in the Amarin Frequently Asked Questions.
Excessive delays in European Submission until December 2, 2019. It had previously been established by multiple analysts covering Amarin as well as Amarin investor presentations that European sales are to be a large portion of the total sales of Vascepa. With the lawsuit loss as it stands, this sales breakdown is exaggerated. Yet management willingly chose to delay the submission to European Authorities for multiple quarters past the FDA submission, hampering shareholders.
Stock performance since FDA approval. The day of approval was fraught with difficulties, the original FDA publication appeared to inadvertently state approval, leading to a midday halt which lasted until the following Monday. As promised, guidance was produced, but impressively poor guidance at that, underwhelming investors and leading to a sell off. However, instead of making this a transient event, Amarin Management decided to double down and the next press release highlighted this low guidance in conjunction with extremely high spending, and then the CEO delivered another poor speech at the J.P. Morgan Conference leading to further losses in share price, underperforming the market even accounting for the COVID-19 marketwide selloff.
Post lawsuit loss performance has been similarly lacking, outside of the initial investor conference to discuss the lawsuit loss, management has returned to its typical silent behavior, leading to a decay in share price of approximately 20% from where it was prior to the earnings report.
As per all of the above, Management has cost shareholders billions since the past meeting and has failed to demonstrate leadership or a coherent plan to deliver shareholder value going forward. To that end, the undersigned shareholders support a vote of no confidence in management and removal of John Thero from his positions as CEO, President and board member as well as prevention of his appearance as a public speaker at all Amarin events.
Finally, the undersigned believe any further compensation should be tied to the price on approval ($26), thus, management will be fairly compensated for returning shareholder value, but is not awarded for failure as they continue to be.