To amend the criminal harassment laws to specifically include (Cyber)Bullying in the Criminal Code of Canada as an indictable offence.
14
people have signed this petition.
Add your name now!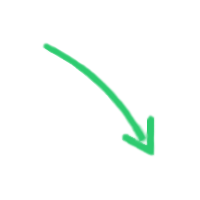 14

people

have signed.

Add your voice!
Maxine K.
signed just now
Adam B.
signed just now
Amanda Todd, like the rest of us just craved what we all want. Acceptance and love. She went as far as to expose her body for someone who took advantage of her trust and exploited it. She then was relentlessly bullied until she felt she couldn't take it anymore, and then ended her own life feeling there was no other option.

Was she less deserving to be heard because she was afraid to speak up; to reach out for help?

Current laws regarding marijuana possession and use have stiffer penalties!

There are few of us who have not experienced this in adolescent years and even later in life, but the people who do the bullying continue to live on, some as if it was a rite of passage to humiliate someone else, while victims can suffer long term psychological damage, like depression and negative behavior.  Very few show compassion as it is, and some even feel the need to resort to violence to feel safe.

This petition calls on Federal and Provincial governments to amend Section 264 of the Criminal Code of Canada, to specify and include bullying and cyber-bullying as acts of criminal harassment, (with appropriate provisions made in the Youth Criminal Justice Act) with penalties like fines and  or imprisonment to deter, if not prevent the loss of daughters & sons, sisters & brothers and friends like Amanda Todd. People proven to have participated in the harassment of another individual, especially if that participation includes encouragement to take ones own life should be further held accountable.

Would bullying be as large an issue if the bully were facing a life-long criminal record?

Please, sign this petition. It could help to prevent another such incident from happening, and another family need not weep over the loss of a member from something so preventable.

Enough is enough.

Please include your first and surname in your signature, as well as your current town -  but no other information will be required.

Links