Alternative Disciplinary Act #freeemily
209
signers.
Add your name now!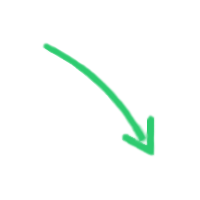 209

signers.

Almost there!

Add your voice!
Maxine K.
signed just now
Adam B.
signed just now
Emily was reprimanded (given a 1 day internal suspension and furthermore a 4 day external suspension) as a result of a performance that occurred during the UN day cultural showcase. She unintentionally rapped the full lyrics to a drake song. Immediately after, she expressed sincere regret for her actions, acknowledging that she made a mistake and the derogatory term that she used was not said in malice. Her accidental use of the word "nigga" is being called harassment and intended as a racial slur, which it was not.




Emily has been at this school since JA. She is an exemplary student who has displayed academic excellence and has won multiple awards for her community service actions. She is an active member of this community and is loved by her peers and teachers. Although her behavior wasn't favorable and a clear lack of judgment, the student body does not agree with the punishment granted to her. Referring to the student handbook (sections provided below) there is no section in which the school reserves the right to suspend a student for a first infraction when it pertains to inappropriate language; in fact, it states that a first offense merits a verbal warning, and only a third infraction merits suspension. These few months are the most crucial in our entire high school career. Losing days during our vigorous and demanding schedule of classes and our college application period makes this punishment far more severe than it already is. Emily's actions were artistic in their intent, and in no way were her actions directed to anyone on a personal level. We recommend an alternate punishment: Emily should send an school wide apology, and forfeit her right to perform at UNIS again if there is worry that these actions will occur again, or at least receive in school suspension therefore she can go to class. We feel her punishment was not just nor was it timely, please sign this petition to help get Emily's unjust punishment retracted/altered.





Quoted from the student handbook:




SERIOUS INFRACTIONS:


The infractions that are taken most seriously involve gross anti-social behavior. They include:
Disruptive behavior whether in the classroom, on school premises, on school buses, or on class
trips. Repeated use of foul or abusive language or profanity cruelty to others, including physical and verbal abuse, racist and sexist comments violence, whether involving attacks on others or on oneself vandalism, destruction of books or equipment, destruction of school property, defacement of walls or property through graffiti or other means; tampering with safety equipment, such as fire extinguishers; making threatening phone calls, stealing.


PROCEDURE FOR DEALING WITH SERIOUS INFRACTIONS
The child is referred to the Principal. The Principal, Guidance Counselor, and teacher meet with the parent(s). Recommendations are made for improvement of behavior. The situation is closely monitored. If infractions of this nature continue to occur, severe measures may need to be taken, including suspension from school for one or more days.
DISMISSAL OF STUDENTS FOR BEHAVIORAL REASONS
The student who demonstrates major and persistent behavioral difficulties in the course of the academic day (homeroom, specialist classes, playground, etc.) and whose behavioral difficulties persist despite the recommendations of the referral team will be faced with dismissal.