Alte Bürsti forever
643
people have signed this petition.
Add your name now!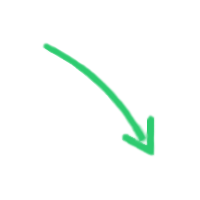 643

people

have signed.

Add your voice!
Maxine K.
signed just now
Adam B.
signed just now



Die Gemeinde Oberentfelden plant, das Areal der ehemaligen Bürstenfabrik Walther zu verkaufen und einer Neuüberbauung den Weg zu ebnen. Seit dem Kauf des Areals 1996 wurden die Hallen, Werkstätten und Ateliers von der Bauverwaltung vermietet. Eine bunte Vielfalt von Kleinbetrieben siedelte sich an. Handwerker und Dienstleister, Kunst- und Kulturschaffende, Bands und Vereine bilden heute ein lebendiges Ensemble.
Dienstleister und Handwerker schaffen Arbeitsplätze

Ateliers bieten ein vielfältiges Kursprogramm an

in Vereinslokalen wird kulturelle Tradition gepflegt

Musikveranstaltungen mit lokalen und internationalen Acts begeistern ein breites Publikum

Einzelpersonen üben ein handwerkliches Hobby aus oder lancieren ein eigenes Geschäft

junge Leute treffen sich in Club- und Bandlokalen statt auf der Strasse
Der Gemeinde Oberentfelden erwächst aus diesen Aktivitäten ein Mehrwert mit regionaler Ausstrahlung. Es sind aber viele der Aktivitäten nicht-gewinnorientiert und daher nur dank des bezahlbaren Raumangebots möglich. Areale wie die Alte Bürsti werden immer seltener, sie gehen durch grosse Bautätigkeiten unwiederbringlich verloren. In Oberentfelden soll das nicht geschehen.
Die Unterzeichneten fordern den Gemeinderat von Oberentfelden auf:

den Erhalt der Altbauten und ihre Nutzung als Kultur- und Handwerkerzentrum langfristig zu sichern.

die finanziellen und rechtlichen Grundlagen für den alten Fabrikteil so zu gestalten, dass die Vielfalt der heutigen Mieterschaft bestehen bleibt und eine sanfte Sanierung der Gebäude (Werterhaltung, energetische Massnahmen) durchgeführt werden kann.

die Zukunft des Kultur- und Handwerkerzentrums Alte Bürsti in Zusammenarbeit mit der IG Alte Bürsti aufzugleisen

Die Gemeinde Oberentfelden sichert sich damit langfristig die Qualitäten, die auf dem Areal gewachsen sind, und den entsprechenden Mehrwert für den Wohnstandort Entfelden. (Fall Sie sich bereits auf einem Petitionsbogen eingetragen haben, bitten wir Sie, diese Online-Petition nicht erneut zu unterzeichnen. Besten Dank.) * Strasse und E-Mail-Adresse werden in der Online-Liste nicht angezeigt.
Sponsor
IG Alte Bürsti, Oberentfelden http://www.alte-buersti.ch Dort gibt's die Petition auch als PDF-Download
Links
http://www.annikki.ch http://www.atelier-egli.ch http://www.steinhauen.ch http://www.grafics.ch http://www.silkissima.ch http://www.boeroem.ch http://www.stoff-werkstatt.ch http://www.ateliervia.ch http://www.alfahofer.ch http://www.sos-basement.ch http://www.michaelstampf.com